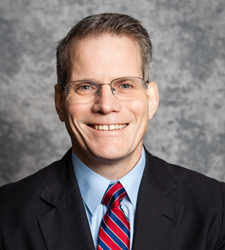 Los Angeles, CA (PRWEB) August 03, 2017
Acclaimed author, Catholic apologist and journalist Tom Nash's newest work, "What Did Jesus Do?: The Biblical Roots of the Catholic Church" (https://www.amazon.com/What-Did-Jesus-Do-Biblical/dp/0998984272/ref=sr_1_1?ie=UTF8&qid=1501804373&sr=8-1&keywords=what+did+Jesus+do), has received praise from fellow Catholic scholars and prominent Church commentators.
To better answer the oft-asked question, "What would Jesus do?" Nash addresses the more fundamental question of what Jesus actually did 2,000 years ago in establishing his mission to save the whole world. Nash argues that Jesus established the Catholic Church as his instrument of worldwide salvation, and does so in the earnest effort to reach out to Catholics, including those fallen-away, and non-Catholics in general - including secularists and atheists.
"As many around the globe prepare to commemorate the 500th anniversary of the Protestant Reformation, and many others question the significance of Jesus, the Bible, and Christianity alike, considering anew who Jesus really is—and what he really did—is both timely and urgent," says Nash. "The Catholic Church, despite its human imperfections, is at the heart of Christ's mission to both sanctify and save the world. Given the external persecutions and internal scandals the Church has faced over 2,000 years, a mere human institution would've entered the dustbin of history centuries ago."
"The Catholic Church's divinely founded pedigree is also illustrated by the eclectic nature of her opponents," says Nash, who contends that "anti-Catholicism makes the strangest of bedfellows." "Where else can you find Hitler, Stalin, Planned Parenthood, Bob Jones University, the ACLU, ISIS, the Ku Klux Klan (KKK) and others finding common cause together? Not to mention that many would be surprised to learn that the devil and his demonic confreres are lining up alongside them in that cause."
Nash is a Research Associate at Ave Maria Radio and has an M.A. in Theology from Franciscan University of Steubenville and an M.A. in Journalism from the University of Missouri. He has served the Catholic Church professionally for more than 25 years, including as a Theology Advisor for the Eternal Word Television Network (EWTN).