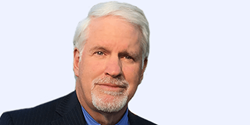 Allen brings great value to the company in understanding the global impact and origins of cyber with world class nation state expertise.
Dallas, TX (PRWEB) August 07, 2017
@RISK Technologies, Inc., a Cyber Network Consensus SaaS company, recently announced Allen R. Mitchell joined as Vice President of Channels and Client Executives. Mitchells is a proven leader and champion for the customer with extensive experience at IBM.
In this position, Mitchell will be responsible for identifying partner channels for cooperation and growth while championing the position of customer needs in Program Management.
"I'm excited about my role," Mitchell said, adding: "@RISK is different in its approach to the complex challenges in data security and cyber threats in detection, prevention, and remediation solutions for today's high-threat environment and leveraging IBM technology with Watson places our customers in a unique position to get ahead of the threat."
Mr. Mitchell joins @RISK with over 30 years in the information technology industry with IBM where he served as a client executive along with other client-facing positions within the sales and distribution division. He has extensive experience in the public sector and the Department of Defense. Mitchell's experience includes tailoring and implementing cloud, analytic, mobile, social and security (CAMSS) strategic initiatives.
Mr. Mitchell's past experience supporting IBM within the Defense and Intelligence Communities uniquely qualifies him to introduce the state-of-the-art InVictus technology to clients in the banking, transportation and retail sectors. Mr. Mitchell holds a Bachelor of Science Business Administration degree from Monmouth University.