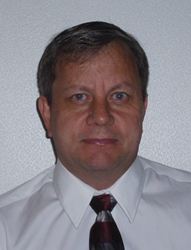 Attendees to Nastel's sessions will leave with concrete solutions to real-world problems...and witness the superior productivity that is possible.
Plainview, NY (PRWEB) August 04, 2017
Nastel Technologies, a global provider of enterprise-grade IT operations analytics and application performance monitoring (APM) solutions, is a Platinum Sponsor of this year's MQTC conference, Sept. 25-27, in Sandusky, Ohio. Nastel will present new technology perspectives and solutions for problems commonly experienced in today's complex hybrid IBM middleware stacks (MQ / IIB / DataPower) and Apache Kafka environments.
According to Richard Nikula, Nastel's VP of Product Development & Support, the event is an excellent opportunity for developers, analysts, administrators, and other IT professionals to gain understanding of the latest technology advances and problem-solving approaches in a steadily evolving universe of messaging technology.
Nikula remarked: "Every year, middleware continues to expand beyond traditional borders. What started out in mainframe messaging backbones now extends throughout distributed systems, hybrid environments, mobile apps…the list keeps growing.
"This year, I'll be sharing Nastel's problem-solving expertise in three key areas. First, I'll discuss the fundamentals of Kafka, look at several common uses cases, and compare it to MQ-based messaging—which will be very useful for people responsible for hybrid environments. Second, I'll show how machine learning and advanced analytics can be used to better manage IBM MQ and its related components. Lastly, I'll illustrate how machine learning, analytics, alerting, and self-service capabilities can combine to accelerate problem resolutions when messaging and file transfers go awry in a complex middleware environment."
As a Platinum Sponsor, Nastel also will provide hands-on use case demos of the firm's exciting addition to its flagship AutoPilot product, AutoPilot for Apache Kafka.
Attendees to Nastel's sessions, Nikula concluded, "will leave with concrete solutions to their real-world problems, plus an opportunity to test our latest product innovations and witness the superior productivity that is possible—quickly, easily, and cost-effectively."
About Nastel Technologies
Nastel Technologies helps large enterprises collect, analyze, track, and visualize data from virtually any source, from mobile to mainframe. It provides value by providing tangible insights that improve business process performance and enable fast problem resolution. With use cases ranging from financial services to healthcare and telecommunications, Nastel's enterprise-grade AutoPilot solutions encompass deep real-time monitoring, transaction tracking, and analytics. Spanning applications, middleware, transactions, end-user experience, logs, and mobile services, Nastel is the answer for the toughest APM and IT operations intelligence challenges.
Nastel is privately held and headquartered in New York, with offices in the U.S., the U.K., France, Germany and Mexico, with an additional network of partners throughout Europe, the Middle East, Latin America and Asia. For more information, visit nastel.com.