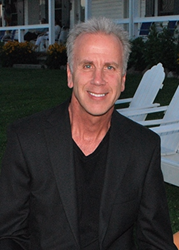 (PRWEB) August 04, 2017
G2, a single-focused and trusted leader in telecom contract negotiations announced that it has hired Kurt Gillis as Senior Vice President of Global Enterprise Sales. G2 provides expertise, intellectual capital and market resources in delivering new and mid-term leading-edge contracts to enterprise companies globally. The specialized focus enables companies to realize the greatest savings in their telecom expenditures and the latest protections in their contract terms.
"We are excited to welcome Kurt to our team," said Justin J. Fuller, CEO. "In keeping with G2's mission of 'doing one thing and doing it extremely well' and years of customer advocacy for their reoccurring network service contracts, the addition of Kurt will allow us to further grow and expand our offering well beyond our base of current loyal customers. Kurt's history in our business and deep expertise in the category is huge and will bring both immediate long-term benefits for our customers, partners and employees."
Kurt Gillis is a telecom contract, procurement, and technology expense management industry veteran and brings over 20 years of global technology experience, having most recently served as VP of Strategic Consulting at Tangoe. Kurt has extensive knowledge of mobile, fixed telecom and IT procurement and has successfully represented such services to enterprise companies of all types in North America and their requirements abroad. In addition, Kurt held other leadership positions both with his own contract negotiation firm and at ProfitLine, Inc.
"With Kurt joining our team, G2 grows its strong, battle-tested organization and reinforces our commitment to bring our expertise and advocacy to as many Fortune 1000 companies as possible," said Jeffery A. Carlson, Founder of G2.
About G2
Formed in 2000, G2 is a privately-held Corporation headquartered in Pinehurst, North Carolina. Their sole focus is providing the singular service of expert telecommunications Contract Negotiations to the enterprise community. Specializing as such enables G2 to generate exceptional returns for its clients, typically well beyond expectations. G2's success in ROI is specifically derived from its organizational and executive focus on its non-diluted core business mission, extensive experience within carrier organizations, meticulous tracking of pricing from hundreds of negotiated contracts, and expert telecom negotiators. They are believed to be the only major single-focused consultancy of its kind in US.
For more information on G2, Inc, visit http://www.g2inc.com, or contact Kurt Gillis directly at kgillis(at)g2inc(dot)com / 203-426-6720