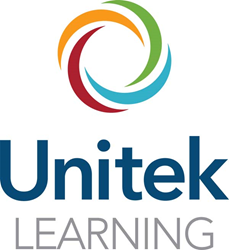 "With this acquisition, we can now offer educational resources to an even larger area within California," said Janis Paulson, CEO of Unitek College.
Newport Beach, California (PRWEB) August 15, 2017
Unitek College, one of the foremost nursing and healthcare colleges in Northern California, has expanded its footprint statewide by acquiring Southern California Medical College (SCMC), a single- campus nursing school located in Bakersfield, CA. The former SCMC campus will now operate under the name and management of Unitek College. As a result of this transaction, Unitek College will now offer nursing and healthcare education at seven campuses across California.
"With this acquisition, we can now offer educational resources to an even larger area within California," said Janis Paulson, CEO of Unitek College. The college now offers nursing and healthcare training and degree programs at seven California locations: Fremont, Sacramento, Concord, San Jose, Hayward, South San Francisco, and now Bakersfield. In addition, some of the college's programs are available online.
For more than a decade, SCMC has been preparing graduates to excel as highly skilled and passionate nurses and nursing assistants. "Now that the former SCMC campus is part of Unitek College, we can equip even more graduates to provide outstanding patient care and pursue successful careers. What appealed to us about SCMC was their consistent performance with BVNPT standards and their dedication to students," said Dr. Abdel Yosef.
The Bureau of Labor Statistics projects demand for registered nurses, vocational nurses and nursing assistants to grow 16 percent from 2014 to 2024, which is much faster than the 7 percent growth rate for all occupations. As the Baby-Boomer population ages, the need for healthcare services and healthcare professionals is expected to increase dramatically. This creates an enormous opportunity for growth in the healthcare education and training sector.
With a wide range of certificate and degree programs, Unitek College is a leading provider of healthcare and nursing education in California. Taught by experienced professionals, the programs teach the best-practice clinical technique and theory used in the field today. Equipped with a mastery of sought-after skills, Unitek College graduates are prepared to excel in many of the fastest-growing careers in healthcare.
Programs offered at Unitek College include: Vocational Nursing, Associate Degree Nursing, BS in Nursing, Medical Assisting, Medical Office Administration, Dental Assisting, and Pharmacy Technician. Unitek College also offers current IT certification programs for computer and network support technicians.
The baccalaureate degree in nursing program at Unitek College is accredited by the Commission on Collegiate Nursing Education (CCNE). Unitek College is also accredited by the Accrediting Commission of Career Schools and Colleges (ACCSC). To learn more about Unitek College, and the programs offered at each of its campuses, visit http://www.unitekcollege.edu or call 888-775-1514.