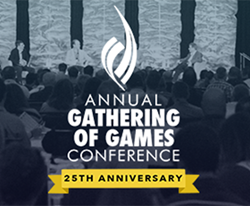 DALLAS, TEXAS (PRWEB) August 04, 2017
The Great Game of Business announced today that it is still accepting registrants for its 2017 annual conference, scheduled for Sept. 6-8 at the Hilton Anatole in Dallas, Texas. Known as The Gathering of Games, it is the world's largest open-book management (OBM) conference.
More than 700 business leaders and key influencers from companies considering implementing open-book management are expected to attend the conference along with existing GGOB practitioners. Attendees will have the opportunity to learn and share the culture-changing principles of OBM, as well as celebrate Great Game "All Stars" – the best of the best open-book practitioners over the past 17 years.
"We strive to make the event highly interactive, providing lots of opportunities for networking and idea sharing," said Conference Coordinator Kristi Stringer.
The conference, named as one of 7 'Can't Miss' Conferences For Entrepreneurs in 2017 by Forbes, will feature more than 54 educational breakout sessions. The sessions include 10 roundtable discussions, nine pre-conference workshops, three OBMx "practitioner talks" and keynote speeches from two of the world's most influential business minds: Jack Stack and Jackie Freiberg. The conference qualifies for continuing education credits for accounting and HR professionals as well.
To register, visit https://www.greatgame.com/annual-gathering-games.
About The Great Game of Business
Based in Springfield, MO, The Great Game of Business provides expert training and coaching services for companies interested in implementing open-book management in their organization. In April, Forbes magazine wrote an in-depth article explaining The Great Game approach and its origins at SRC Holdings, Inc. with the article, Gaming The System: How a Traditional Manufacturer Opened Its Books And Turned Employees Into Millionaires.