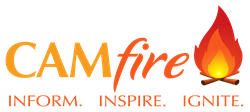 Clearwater, FL (PRWEB) August 04, 2017
The CAMfire Conference is a 3-day conference for Community Association Management professionals. The mission of #CAMfire18 is to INFORM attendees about industry trends, INSPIRE attendees to be a positive force in their communities, and IGNITE in them a passion to serve. CAMfire is where CAM professionals can gather to learn, network and build relationships.
This year, CAMfire will be held at the Caribe Royale hotel in Orlando, FL from Wednesday, Feb. 28th through Friday March 2nd, 2018. 2018 marks the fourth year TOPS has hosted the annual CAMfire conference. TOPS expects approximately 500 CAM industry professionals to attend this national conference.
An open invitation has been issued for speakers who are interested in presenting at CAMfire 2018. Interested speakers are invited to submit a session pitch for any of the 48 unique sessions and 4 keynote spots. Sessions can be seminar style, hands-on classroom style, discussion panels, round-table discussions or hands-on workshops.
Past speakers at the CAMfire Conference have included thought leaders, business leaders, authors, bloggers, industry executives, TOPS partners, CAM managers and other subject matter experts. Session speakers will be given a full access ticket to the event, and are invited to attend any sessions they like when not in their own session.
Speakers are invited to submit pitches for any topics that they feel are appropriate to the audience of property managers, management company executives and community association accountants. Session pitches must be received by September 1, 2018, and will be evaluated based on the TRUE criteria: Timeliness, Relevance, Usefulness and Educational content.
Speakers interested in pitching a session are invited to do so at https://www.surveymonkey.com/r/CAMfire18
ABOUT THE CAMFIRE CONFERENCE
The CAMfire Conference provides an open and engaging environment for all Community Association Management professionals. CAMfire explores current and upcoming CAM technologies, general CAM industry education and keynotes delivered by industry thought leaders. Learn more about the CAMfire Conference at http://www.camfire-conference.com