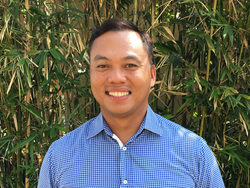 "SKIM is making notable investments in the APAC region by expanding our presence in Singapore."
Hoboken, NJ (PRWEB) August 07, 2017
International customer insights agency SKIM is growing its Singapore office with one new team member and a transfer from SKIM New York. SKIM Singapore welcomes Lester Sualog as client solutions director, Asia, and Paul Janssen as vice president, SKIM Singapore.
Sualog, who has nearly 20 years of research, analytics and measurement experience, will lead the development and execution of commercial plans, including business development and regional marketing activities. Prior to joining SKIM Asia, Sualog worked for 15 years in the Asia Pacific FMCG (fast-moving consumer goods) and technology sectors for TNS (now Kantar TNS). He has lived in the Philippines, Indonesia, Vietnam, Australia and Singapore. Sualog was also a managing director for the APAC office of Fuld & Company, a research and strategy consultancy providing competitive intelligence, strategy, and research services. He earned a Bachelor of Arts in Communication Research from the University of the Philippines, Quezon City.
"Sualog's regional experience and research expertise will be a tremendous asset to SKIM Asia," said Robin de Rooij, director Asia Pacific, SKIM.
SKIM Singapore also welcomes SKIM vice president Paul Janssen from our New York office. After having led their New York team for three years, Janssen's new global role will have him leading SKIM's innovation effort around brand communications. He holds an MBA with distinction from INSEAD and a Master in Brand Management from Maastricht University and Hong Kong University of Science and Technology.
Prior to joining SKIM 10 years ago, Janssen worked in brand management at Kraft Foods in Brussels. His business background and vast experience in brand communications makes him SKIM's resident expert in this field. He regularly speaks at leading conferences (e.g. ESOMAR, TMRE, EphMRA) and consults with marketing and consumer insights teams from multinational clients including Unilever, Intel and Clorox.
"I'm most excited about the growth potential for SKIM in Asia," said Janssen. "SKIM is making notable investments in the APAC region by expanding our presence in Singapore. Personally, I've had a special connection with Asia ever since I studied at Hong Kong University of Science and Technology. I'm happy to be back."
About SKIM
SKIM people are research heavyweights specialized in customer decision behavior. With roots in advanced research methods, SKIM converts tough business challenges into actionable answers. For over 35 years, team SKIM has worked with leading companies to understand and influence buying decisions across all channels. SKIM is a refreshingly human customer insights agency with offices in Europe, the US, Latin America, and Asia. Visit skimgroup.com for more information.