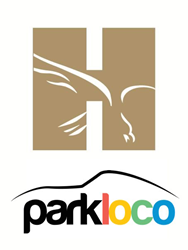 We methodically evaluated various technologies and solutions in the marketplace before selecting Parkloco as our parking data analytics and portfolio management platform. While there are many good products in the parking ecosystem, Parkloco met our unique
Boston, MA (PRWEB) August 07, 2017
Hertz Investment Group, a Woodland Hills, CA-based leading private equity commercial real estate firm that owns and operates a portfolio of Class-A office and parking assets throughout the U.S., and Parkloco, a Boston, MA-based parking industry focused technology company, announced today an official contract to integrate with Parkloco's cutting-edge data analytics and business intelligence platform.
Through this business relationship, Parkloco will enable Hertz's team to streamline, consolidate, and standardize its complex and diverse parking assets portfolio on one platform. Furthermore, this collaboration will address unique requirements that real estate asset owners and managers have in managing multiple property management firms, parking operators, and PARCS (Parking Access and Revenue Control System) brands, and other ancillary parking industry-specific technology firms.
Larry Isrow (Vice President, Parking Asset Manager) commented, "We methodically evaluated various technologies and solutions in the marketplace before selecting Parkloco as our parking data analytics and portfolio management platform. While there are many good products in the parking ecosystem, Parkloco met our unique and comprehensive requirements. Our organizations share similar approaches to creating value for all stakeholders we serve."
Sang Hwang (Head of Strategic Partnerships & Growth) commented, "We are extremely grateful and excited to collaborate with Hertz Investment Group. It is such an honor to be entrusted by Hertz with this tremendous responsibility. Our shared vision and goals to (i) increase parking revenue and profit, (ii) streamline operations, and (iii) provide visibility and transparency, are very much aligned."
About Hertz Investment Group:
Hertz Investment Group owns Class-A office and parking assets in Alabama, Ohio, South Carolina, North Carolina, Indiana, Michigan, Mississippi, Florida, Tennessee, Louisiana, Pennsylvania, Missouri, Massachusetts, Virginia and Wisconsin. Please follow this link to review each asset's profile https://www.hertzgroup.com/portfolio/portfolio-summary/ or http://mkt-ind.com/HIG/hig_spread.pdf.
About Parkloco:
Parkloco provides data analytics and business intelligence solutions to the parking industry. With national and regional engagements throughout the U.S., Parkloco envisions enabling its clients with leading edge access and business insights into its parking operations and trends.
FOR FURTHER INFORMATION, PLEASE CONTACT:
Hertz Investment Group Contact: Larry Isrow, Vice President, Parking Asset Manager (310) 584-8030; lisrow(at)hertzgroup(dot)com
Parkloco Contact: Sang Hwang, Head of Strategic Partnerships & Growth (617) 448-0040; sang(at)parkloco(dot)com