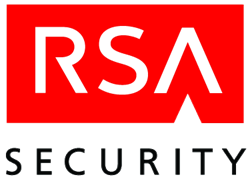 The RSA NetWitness Suite is a proven threat detection and response platform designed for security teams
Arlington, VA (PRWEB) August 06, 2017
CyberSponse, a leader in case management, security orchestration and automation, announces interoperability and out of the box playbooks for the RSA NetWitness® Suite. CyberSponse's deployment of end-to-end playbooks will help enable analysts to automate triage and query information in RSA NetWitness Suite while providing the ability to perform deeper investigations through the RSA NetWitness Suite user interface.
Security Orchestration, the method of connecting security tools and data together, and automation platforms, the method of adding autonomy to the security stack, are gaining traction in the cybersecurity market. The Security Orchestration space has received rave reviews and there is an increase in demand because this technology automates time-consuming incident response tasks, both human and machine, across multiple point security products and case management tools.
"CyberSponse is very excited to be announcing this collaboration with RSA which maximizes the power of the RSA NetWitness Suite, enabling analysts to utilize information about a threat or attack in near real time, thus helping to reduce the threat's potential for harm to the organization," says Larry Johnson, CyberSponse's CEO. "The RSA NetWitness Suite is a proven threat detection and response platform designed for security teams who need to rapidly detect and understand the full scope of a compromise by leveraging data from logs, packets, endpoints, threat intelligence and business context.
"We strive to build a community that is focused on the analyst and security operator," Johnson continues. "CyberSponse is committed to helping cyber analysts respond faster both through integrations and through our partnership with non-profit community initiatives like the Incident Response Consortium. (http://www.IncidentResponse.com/Event). The September 11/12 Event named, 'IR17' is the world's first truly non-profit, security driven conference solely dedicated to incident responders and the operational capabilities of tool connectivity, people and process. The conference provides each attendee with effective IR plans members can use, take back and share with their teams aiding their response capabilities - all for free."
CyberSponse continues to lead the industry by adding highly advanced capabilities with its innovative thinking and fast moving culture.
About CyberSponse
CyberSponse is an automated orchestration engine that fills the gap between automation-only and human dependent security platforms. The CyberSponse Operations Platform permits automation of security tools within an incident management console for easy use and rapid deployment. CyberSponse is backed by a team of self-made entrepreneurs looking to disrupt the security industry with true grit, hard work, and innovative execution. For more information visit CyberSponse or follow us on Twitter.
RSA NetWitness, Dell, EMC, Dell EMC and other trademarks are trademarks of Dell Inc. or its subsidiaries. All other company and product names may be trademarks of their respective owners