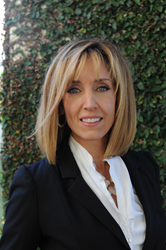 Tampa Bay, FL (PRWEB) August 07, 2017
A recent General Electric (GE) report states that unfilled tech jobs are "holding back the growth of key industries and slowing economic development," which poses a problem for U.S. companies seeking to fill an estimated two million computing and engineering positions over the next decade.(1) To address this shortage, GE and other industry leaders are undertaking efforts to boost employment rates of women in science, technology, engineering and math (STEM) positions.(2) Monica Eaton-Cardone, an IT executive specializing in risk management and fraud prevention, joins these forward-thinking firms in pledging to hire more women in technology roles at her companies.
The GE report highlights findings from a number of studies, revealing that women hold just 13% to 24% of tech-related jobs at major technology firms, which reflects a broader trend—females account for only 14% of engineering positions and 25% of IT roles at all companies nationwide. Other research cited in the report suggests that closing the gender gap could increase the U.S. gross domestic product (GDP) 10% by 2030. GE also emphasized the direct economic benefits to companies, with gender-diverse firms achieving up to 53% better financial performance and nearly $599 million more in average sales revenue than those employing fewer women.(1)
Consequently, GE has set goals of having 20,000 women in STEM roles throughout the company by 2020 and achieving a 50:50 representation in all technical entry-level programs.(2) Other tech giants are also working to bring more females into the industry: Oracle has pledged $3 million to educate girls in STEM fields through the government's "Let Girls Learn" initiative, while Google has invested $50 million to teach young girls how to code.(3)
"Women have historically been underrepresented in technology careers. However, this is poised to change now that tech companies are actively courting females," said Eaton-Cardone, who serves as Chief Information Officer (CIO) of Global Risk Technologies and Chief Operating Officer (COO) of Chargebacks911. "The current focus on educating girls in STEM should help ensure a greater pool of qualified candidates for tech jobs in the coming years. Some colleges are already reporting greater gender diversity in their engineering and IT degree programs, suggesting that Generation Z shows great promise for the future of women in technology."
While tech may have traditionally been considered the domain of men, consumer studies show that women represent a growing segment of electronics purchases. According to the Consumer Electronics Association, women accounted for $55 billion of the $96 billion in electronics spending in 2011, and they were involved in 89% of purchase decisions for consumer electronics. Furthermore, nearly one-third consider themselves early adopters of technology.(4)
Eaton-Cardone's interest in technology stems from her experiences as an eCommerce merchant. When she realized that chargebacks and fraud were negatively impacting profitability, she developed a robust solution which combined agile technologies and human insights. Today, she is committed to using her position as a business leader and technical expert to support the recruiting and advancement of women in technology.
"At Global Risk Technologies and Chargebacks911, we intend to do our part in creating more opportunities for women in tech," Eaton-Cardone stated. "Our goal is to have females account for at least 25% of our technology workforce within the next 10 years. That doesn't mean our hiring decisions will be based solely on gender; as always, we'll be looking for employees with hard skills and technical abilities, and promoting based on merit. But we plan to nurture those who show promise, giving them an opportunity to shine and prove themselves as equals."
As a long-time champion of women in business and technology, Monica Eaton-Cardone welcomes the opportunity to connect with other female tech professionals at upcoming industry conferences and events, where she frequently presents on topics relating to fraud prevention, financial technology (FinTech) and security best practices. She is also available for interviews and future speaking engagements. For more information, visit http://monicaec.com.
About Monica Eaton-Cardone:
Monica Eaton-Cardone is an accomplished entrepreneur, speaker, author and industry thought leader who is internationally recognized for her expertise in risk management, chargeback mitigation, fraud prevention and merchant education. Eaton-Cardone found her calling as an entrepreneur when she sold her first business at the age of 19. She later became an eCommerce merchant, and after grappling with chargebacks and fraud, she took it upon herself to develop a comprehensive, robust solution that combined agile technologies and human insights. Today, Eaton-Cardone's innovations are helping thousands of organizations achieve sustainable growth, and she continues to pioneer loss-prevention best practices as CIO of Global Risk Technologies and COO of Chargebacks911. Eaton-Cardone is a champion of women in IT and business leadership, and aims to inspire the next generation of young innovators through her nonprofit organization, Get Paid for Grades. Get to know her at http://www.monicaec.com.
1. Annunziata, Marco and Kimberly Chase. Engineering the Future: The Socio-Economic Case for Gender Equality; GE report published February 8, 2017. dsg.files.app.content.prod.s3.amazonaws.com/gereports/wp-content/uploads/2017/02/09140658/Women_in_Tech_White_Paper_2.61.pdf
2. GE Reports Staff. "Engineering the Future: GE's Goal to Bridge the STEM Gender Gap by 2020"; GE Reports; February 8, 2017. ge.com/reports/engineering-future-ges-goal-bridge-stem-gender-gap-2020/
3. Bawa, Taha. "How Generation Z Females Could Be the Answer to Tech's Gender Diversity Problem"; TechCrunch; July 17, 2016. techcrunch.com/2016/07/17/how-generation-z-females-could-be-the-answer-to-techs-gender-diversity-problem/
4. Gogoi, Pallavi. "Study Highlights Women Are Spending the Most on Consumer Electronics and Technology"; Par Excellence Magazine; December 11, 2012. parexcellencemagazine.com/women-buying-technology/study-highlights-women-are-spending-the-most-on-consumer-electronics-and-technology.html