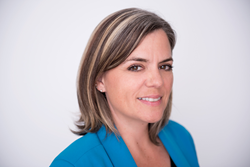 NEW PORT RICHEY, Fla. (PRWEB) August 07, 2017
Last year, drug overdoses claimed 1,404 lives in Kentucky—a record high—prompting state legislators to enact a new law that imposes a three-day limit on opioid prescriptions for acute pain.(1) House Bill (HB) 333 also addresses illicit opiates and opioids, with harsher penalties for heroin and fentanyl dealers. Novus Medical Detox Center, a leading Florida-based drug treatment facility, congratulates Kentucky lawmakers on this historic law, and calls for other states to pursue legislation to combat America's opioid epidemic.
As of 2012, Kentucky ranked fourth nationwide in prescribing rates for opioid pain relievers;(2) and although prescribing rates declined by 11% between 2013 and 2015, doctors statewide still prescribed over 10.6 million controlled substances from June, 2015 to July, 2016.(1) In 2015, Kentucky's age-adjusted rate of drug overdose deaths was 29.9 per 100,000, tying for third with Ohio and behind only West Virginia and New Hampshire at 41.5 and 34.3, respectively.(3)
Although other states have passed laws to restrict opioid prescribing—including Massachusetts, which enacted a seven-day limit in March, 2016—Kentucky's HB 333 remains the tightest in the nation.(1) Doctors and hospitals did not actively oppose the law, only debating whether the limit should be three, five or seven days. Dr. Ryan Stanton of Central Baptist Hospital welcomed the move, noting that pain has been mistreated for years. "We have used opioids as the 'easy button' when there are better, less addictive options on most pain-related conditions," he asserted.(1)
Bryn Wesch, CFO of Novus Medical Detox Center, is among those who have long advocated for stronger opioid regulations. "Millions of Americans have developed substance use disorders as a result of overprescribing. Limiting prescriptions to three days will not only help to prevent opioid dependency among patients, but it should also reduce the number of leftover pills that fall into others' hands," she said.
While Wesch believes that setting limits on prescription opioids is an important first step, she emphasizes that it's equally critical to expand access and funding for drug treatment programs to help those already struggling with opioid use disorders. The legislator behind HB 333, Rep. Kimberly Moser, also sponsored HB 305 to support recovery and treatment; however, that bill failed to pass Kentucky's Senate.(1) Wesch hopes that future treatment-related legislation will fare better, and she urges both federal and state officials to take action.
"Prescribing limits can be effective in minimizing opioid diversion and preventing patients from developing opioid use disorders in the first place. However, many patients are already trapped in a vicious cycle of dependency, and some have transitioned to heroin or other illicit drugs when they could no longer obtain prescriptions," Wesch said. "The only way to end the opioid epidemic is to combat it on multiple fronts, including education, prevention and treatment."
Wesch maintains that the most effective method for treating opioid use disorders is by way of medically supervised and individually customized treatment programs that address the unique needs and metabolism of each patient. She advocates for wider access to detox—helping patients overcome the pain and discomfort of opioid withdrawal—followed by drug rehab and recovery support services. Wesch believes that if regulators and legislators work together to solve the opioid crisis, those fighting to overcome substance use disorders will have a much better chance of achieving successful long-term recovery.
For more information on Novus Medical Detox Center and its medically supervised opioid treatment programs, visit https://novusdetox.com.
About Novus Medical Detox Center:
Novus Medical Detox Center has earned The Joint Commission's Gold Seal of Approval for Behavioral Health Care Accreditation as an inpatient medical detox facility. Licensed by the Florida Department of Children and Families, Novus provides safe, effective alcohol and drug treatment programs that are based on proven medical protocols and designed to minimize the discomfort of withdrawal. The facility is located on 3.25 acres in New Port Richey, Florida, in a tranquil, spa-like setting bordering protected conservation land. Intent on proving that detox doesn't have to be painful or degrading, Novus set out to transform the industry by bringing humanity into medical detox with individually customized treatment programs and 24/7 access to nursing care and withdrawal specialists. Today, Novus is renowned as a champion of industry standardization and a staunch advocate of patients fighting to overcome substance use disorders. Frequently recognized for its contributions to the industry and its local community, Novus has become a regular source for media publications such as The Wall Street Journal and USA Today, and has ranked in the Tampa Bay Business Journal's Fast 50, the Florida Business Journal's Top 500 and the Inc. 5000 list of America's fastest-growing companies. For more information on Novus' medically supervised detox programs, visit https://novusdetox.com.
1. Desrochers, Daniel. "3-Day Limit on Painkiller Prescriptions Among New Laws Taking Effect Thursday"; Lexington Herald-Leader; June 28, 2017. kentucky.com/news/politics-government/article158710024.html
2. Paulozzi, Leonard J.; Karin A. Mack; and Jason M. Hockenberry. "Vital Signs: Variation Among States in Prescribing of Opioid Pain Relievers and Benzodiazepines — United States, 2012"; Morbidity and Mortality Weekly Report; July 4, 2012. cdc.gov/mmwr/preview/mmwrhtml/mm6326a2.htm
3. Centers for Disease Control and Prevention (CDC). "Drug Overdose Death Data: 2015 Deaths"; CDC website; last updated December 16, 2016. cdc.gov/drugoverdose/data/statedeaths.html