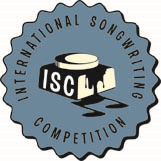 ISC offers an unique opportunity for artists to actually get their music heard by high-level industry executives, as well as some of their favorite recording artists
(PRWEB) August 07, 2017
Nashville, TN: The International Songwriting Competition (ISC) is pleased to announce its panel of judges for the 2017 competition. Established in 2002, ISC is the world's largest songwriting competition, receiving entries from more than 130 countries.
Consisting of some of the most iconic and respected artists in the world, the judging panel also includes top tier music industry executives, including Presidents and CEOs from record labels Atlantic, Sire, Glassnote, Razor & Tie, Concord Label Group, S-Curve, Warner Music Nashville, Black River Entertainment, Alligator, Wind-Up, and more.
Candace Avery, Founder and Director of ISC, states, "One of the biggest challenges facing artists is getting their music heard by the decision-makers in the music industry. Typically music executives receive so much new music each week that it is impossible for them to listen to even a fraction, or any, of what they get. Entering ISC offers an unique opportunity for artists to actually get their music heard by high-level industry executives, as well as some of their favorite recording artists."
ISC gives away more than $150,000 in cash and prizes shared among the 71 winners, including an overall Grand Prize consisting of $25,000 (US) cash and much more in prizes. Open to both amateur and professional songwriters, ISC offers 23 categories to enter, representing all genres of contemporary, popular music.
Entering ISC can be done online or through the mail, and information can be found at http://www.songwritingcompetition.com.
Winning ISC is a distinction that has propelled many artists to achieve greater success, including getting record and publishing deals, licensing agreements, gigs, and much more. Past winners have included: Vance Joy; Bastille; Gotye; Kehlani; Lindsey Stirling; Kimbra; The Band Perry; Andrew Bird; Passenger; Gin Wigmore; Missy Higgins; Gregory Porter; King Charles; For King And Country; Matthew Koma; and many more.
ISC is sponsored by: AKG By Harman; CAD; D'Addario; Disc Makers; Eventric; Gig Salad; JBL Professional by Harmon; Lurrsen Mastering; Merch Cat; ONErpm; PreSonus; SongU.com; and Sweetwater Sound.
The list of 2017 judges includes:
Recording Artists
Lorde; Perry Farrell (Janes Addiction, Founder, Lollapalooza); Tom Waits; Ziggy Marley; American Authors; Nancy Wilson (Heart); Don Omar; Martie Maguire (Dixie Chicks, Courtyard Hounds); Booker T. Jones; The Mavericks; Sara Evans; Bastille; Keane; Hardwell; Danilo Perez; Martin Russell and James McNally (Afro Celt Sound System); Billy Cobham; Gerald Casale (Devo); Zach Williams; Natalie Grant; Jesse & Joy; Krewella; Matt Nathanson; Amadou & Miriam; Matt Maher; Ana Barbara; Kaskade; Nicky Jam; Vijay Iyer; John Mayall; Art Alexakis (Everclear); Ray Benson (Asleep At The Wheel); Joe Louis Walker; Nicholas Gunn; Vassy; Ashwin Batish; Lonnie Liston Smith; Femi Kuti; Walter Trout; Trilok Gurtu; Tommy Chong; Tony Joe White; and more to be announced.
Industry Executives:
Seymour Stein (Chairman/CEO, Sire Records); Afo Verde (Chairman, Sony Music Latin); Daniel Glass (President, Glassnote Records); John Esposito (Chairman/CEO, Warner Music Nashville); John Burk (President, Concord Label Group); Ed Vetri (President, Wind-Up Records); Bruce Iglauer (Founder/President, Alligator Records); Steve Yegelwel (Sr. VP, Island Records); Nate Albert (Executive VP of A&R, Capitol Records); Jacob Edgar (Founder, Cumbancha); Aaron Bay-Schuck (President of A&R, Interscope Records); Mike Easterlin (President Fueled By Ramen / Roadrunner Records); Craig Balsam (Co-Owner, Razor & Tie, Washington Square, and Kidz Bop); Josh Bailey (Senior VP of A&R, Word Entertainment); Gordon Kerr (CEO, Black River Entertainment); Richard Stumpf (CEO, Atlas Publishing); Steve Greenberg (CEO, S-Curve Records); Kim Buie (VP of A&R, New West Records); Albert Schilcher (VP Music & Music Marketing, MTV International); Cory Robbins (Founder / President, Robbins Entertainment); Angel Carrasco (Latin Music Consultant); Julie Kertes (Editor / Manager, Hot Diggity Media); Laura Margolin (Publishing, Glassnote Records); Cyndi Nelson (General Manager, Zanies Comedy Club); Leib Ostrow (Founder / CEO, Music For Little People); Katherine Danes (Co-President, The Children's Music Network); Claire S. Green (President, Parent's Choice Foundation); Benjamin Groff (Founder, The Brill Building); Sas Metcalfe (President, Global Creative, Kobalt Music); Golnar Khosrowshahi (President, Reservoir Media Management); Carianne Marshall (Partner, Songs Music Publishing); Tamara Conniff (EVP, Roc Nation); Dara Frank (Head of Comedy Central Records / Viacom); Carl Caprioglio (Founder / CEO, Oglio Entertainment); and more to be announced.
###
For more information about ISC, please email Candace Avery at press(at)songwritingcompetition.com or call 615-251-4441.