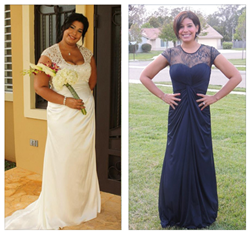 the study provides further impetus for people who meet the standard for treatment to seriously consider getting a weight loss procedure before they gain additional weight
Los Angeles, California (PRWEB) August 16, 2017
An August 3rd article on Reuters covers a new University of Michigan study on weight loss surgery patients that was the subject of a report in JAMA (the Journal of the American Medical Association). The study found that a lower percentage of patients with body mass indexes (BMIs) above 50 were able to achieve BMIs under 30, when compared to patients with lower BMIs. At present, weight loss patients must have a BMI of 40 and above, or 35 and above with related health issues such as type 2 diabetes. Patients with BMIs of 30 and above are typically regarded as obese. The average patient in the study had a BMI of 48. In the words of the study's authors, "patients and referring physicians should consider bariatric surgery as a primary therapy for obesity rather than the last resort." Dr. Feiz & Associates notes that the study provides further impetus for people who meet the standard for treatment to seriously consider getting a weight loss procedure before they gain additional weight, rather than waiting for the problem to worsen over time, as it usually does.
Dr. Feiz & Associates notes that he has seen such procedures as a sleeve gastrectomy benefit severely obese individuals over a wide spectrum, but it is anecdotally true that those who got the procedure earlier seem to benefit even more dramatically from the surgery. The clinic adds that reason for the treatment may simply be that bariatric procedures may make weight loss more achievable, but people who have less weight to lose still have less of a struggle than people with more weight to get rid of. People should never think of bariatric surgery as a magic weight loss wand or that it's "the easy way out," and weight loss always takes some effort, the clinic cautions.
Dr. Feiz & Associates points out that many myths about weight loss procedures are driven by a basic misunderstanding about the nature of obesity. The clinic notes that people who have never had to struggle with their weight are often unaware of the fact that obese individuals find it difficult, or close to impossible, to permanently reduce their weight not because of any character flaw, but because of nagging cravings that tend to increase as an individual loses weight. These incessant cravings seem to be caused largely by a hormone called ghrelin, says the medical center. A sleeve gastrectomy typically removes about 75-85 percent of the stomach, including the region where ghrelin appears to be produced.
Dr. Feiz & Associates points out sleeve gastrectomy works in two ways: making the stomach smaller reduces the appetite by making it uncomfortable to overeat, and reducing the amount of ghrelin makes it possible for patients to go through their days and maintain a truly healthy eating regimen – without being driven to distraction by constant cravings for high calorie foods. The clinic concludes by noting that weight loss procedures are now extremely safe, with risk factors similar to such routine procedures as gall bladder operations, and highly effective. Severely obese individuals, the clinic adds, are facing a very significant health issue and should not wait to explore treatment.
Interested individuals can call Dr. Feiz & Associates at (800) 868-5946. They can also the visit the clinic via the web at http://www.DrFeiz.com.