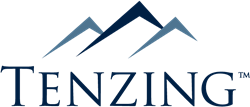 The creation of these new roles adds a level of sales leadership and industry expertise to our team that will allow us to serve customers better and deliver new capabilities.
Toronto Ontario (PRWEB) August 08, 2017
Tenzing, a leading provider of ecommerce application and managed services, is pleased to announce the recent hiring of Greg Wong as Chief Revenue Officer and Chris Boyke as Director of Oracle Commerce. The move is part of a series of recent senior-level additions to the Tenzing team designed to help the company increase awareness and demand in the marketplace for its flexible, white-glove ecommerce services and solutions.
Greg Wong brings over 20 years of technology and sales leadership experience to the Chief Revenue Officer role. Before Tenzing, he was Senior Vice President of Sales at Stibo Systems and before that spent 10 years as the CEO of Heiler Software Corporation - a leader in enterprise Product Information Management and Product Content Management solutions. Greg is tasked with expanding Tenzing's presence in the commerce space and strengthening its ecosystem of strategic partners. Responsible for sales, customer success, sales engineering, partner management, marketing, and product management, Greg's overarching goal is to increase the business value customers receive from Tenzing in their digital transformation journeys.
As Director of Oracle Commerce, Chris Boyke joins Tenzing with more than 16 years of sales and solutioning experience with Oracle Commerce and previously ATG before it was acquired by Oracle in 2011. Chris is responsible for ensuring Tenzing continues to deliver and expand their managed services and application support portfolios for Oracle Commerce clients. Defining a product vision and roadmap to help Oracle Commerce clients derive maximum value from current and emerging technologies is also a key part of this role.
According to Tenzing President Raj Atwal, "We have built a unique, specialized offering in the commerce space and we're committed to our goal of servicing retailers, merchants and brand manufacturers with access to technologies and easily-consumed services that enable their B2C and B2B channels." Atwal continued, "The creation of these new roles, and bringing Greg and Chris aboard, adds a level of sales leadership and industry expertise to our team that will allow us to serve customers better, build and support new services, and deliver capabilities aligned with the future commerce needs of our clients."
Greg Wong commented, "I have watched Tenzing grow and develop over the years and enjoyed a strong relationship with the company as a partner when I was running Heiler. I have always been impressed with the people at Tenzing, the way they do business and their level of commitment to the customer. Given where the company is today and the vision for the future, I'm very excited to be part of the team."
According to Chris Boyke, "It's great joining a company so focused on the ecommerce space and its customers. Tenzing has a strong portfolio of managed services and solutions for Oracle Commerce clients and those with other high-end platforms - but I look forward to helping raise the bar even higher as we continue to innovate."
About Tenzing Managed IT Services
Tenzing deploys, manages and optimizes software and infrastructure for leading Omnichannel and commerce platforms from partners such as Oracle Commerce, SAP Hybris, Magento, and others. Tenzing provides solutions that enhance performance, maintain security and simplify compliance for leading retailers and manufacturers. By combining deep technical expertise with exceptional service delivery and support, Tenzing helps clients alleviate risk and maximize revenue from their digital investments. Tenzing has offices and customers in the Americas, EMEA, and APAC, and recognized as a high-growth company and industry leader. For more information, visit http://www.tenzing.com.