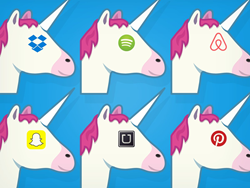 Always looking for that unicorn...
London, United Kingdom (PRWEB) August 07, 2017
Turki Almadhi Ventures Inc holds an open call for all investment opportunities and pitch deck submissions before the close of 2017.
The Turki Almadhi Ventures Inc. fund is holding an open call for all investment opportunities for review and investment before the year end close. The TAVI fund has been experiencing tremendous growth and opportunity this past year and is hoping to close the year with at least one unicorn.
"The variety of startups that contact us at TAVI is so diverse that its hard to say what exactly we are looking for." Commented Sr. Executive Elle Jacobs. "The truth is, TAVI is open to everything, every idea, and everyone, generally the first thing we invest in is not usually the the startup, but rather the people behind the startup."
This approach has been the backbone to the successful and strategic investment opportunities that TAVI has closed in the last few years. By investing in people, rather than ideas, you can be confident that even if the original idea doesn't work out, the person behind it will.
"There needs to be a stronger human element behind something that can easily become automated. By focusing on the person, you can ensure that your investment will be secured." Said Mr. Almadhi.
While unconventional, this approach has also lead to many long-term friendships and collaborations and very successful investments. Submissions are being accepted from all market sectors, all stages of investments, and all opportunities will be considered. Please send relevant information to ej(at)turkialmadhi.com for immediate review.
The Turki Almadhi Ventures Inc. fund is a privately funded corporation established in 2003 and that is based out of London, UK. For media and press inquiries please contact Elle Jacobs directly at +44 020 3289 1440 or through email at hello(at)turkialmadhi(dot)com. Please visit the website at http://www.turkialmadhi.com for more information