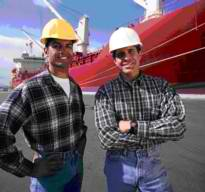 Pleural cancer rate increased during the first 40 years...
(PRWEB) August 07, 2017
New research conducted in Italy suggests that the rate of pleural mesothelioma may plateau four decades after a person is first exposed to asbestos. Surviving Mesothelioma has the full details. Click here to read the article now.
Asbestos is the primary cause of both pleural and peritoneal mesothelioma and has been linked to several other malignancies including lung, ovarian, laryngeal and digestive tract cancers.
But epidemiologists with the University of Eastern Piedmont, the Cancer Prevention and Research Institute, Italy's National Cancer Institute, and other Italian research institutions say, while the risk for lung, ovarian, and peritoneal cancer continue to increase over time, the chances of contracting pleural mesothelioma eventually level off.
"Pleural cancer rate increased during the first 40 years of TSFE (time since first exposure) and reached a plateau after," writes author Daniela Ferrante with the University of Eastern Piedmont in Novara.
In addition, the study published in Occupational and Environmental Medicine confirmed the increased risk for cancer of the lung, ovary, pleura and peritoneum after asbestos exposure, but did not identify an increased risk for cancers of the larynx and the digestive tract.
"While it is certainly not good news to know that the risk of pleural mesothelioma can exist for four decades after exposure, this study may provide some comfort to people who were exposed to asbestos even longer ago," says Alex Strauss, Managing Editor for Surviving Mesothelioma.
For more on asbestos and mesothelioma risk, see Malignant Mesothelioma Risk May Eventually Plateau, now available on the Surviving Mesothelioma website.
Farrante, D, et al, "Italian pool of asbestos workers cohorts: mortality trends of asbestos-related neoplasms after long time since first exposure", August 3, 2017, Occupational and Environmental Medicine, Epub ahead of print, http://oem.bmj.com/content/early/2017/08/03/oemed-2016-104100
For more than a decade, Surviving Mesothelioma has brought readers the most important and ground-breaking news on the causes, diagnosis and treatment of mesothelioma. All Surviving Mesothelioma news is gathered and reported directly from the peer-reviewed medical literature. Written for patients and their loved ones, Surviving Mesothelioma news helps families make more informed decisions.