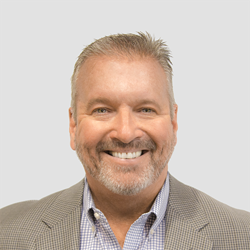 Nashville, Tennessee (PRWEB) August 08, 2017
Cecil Fuller, formerly director of business development for accounting firm LBMC, joins Pilgrim Consulting, a Nashville-based software development firm, as vice president of business development.
"Cecil's background, development acumen, and servant leadership are an excellent complement to Pilgrim's growth strategy," says Mark McGarrity, chief executive officer. "We'll be relying on his 30 years of proven experience in banking, finance, and healthcare to build and maintain successful long-term relationships with current and potential clients in Middle Tennessee and beyond."
Fuller joins Pilgrim from LBMC, where he served as director of business development for LBMC, PC and the LBMC Family of Companies that include Technology Solutions, Wealth Advisors, and Physician Business Solutions. Prior to LBMC, he was director of business development for Compuware. He also has a background in mortgage and investment banking. The David Lipscomb University graduate serves on the board of Regional Engine-MFG, a not-for-profit consortium of manufacturers in East Tennessee dedicated to innovation and collaboration for manufacturers in the East Tennessee region.
LBMC recently made headlines for its purchase of W Squared, an outsourcing services company.
Pilgrim Consulting's 100+ employees develop software solutions for companies ranging from TrackPoint Systems, a fleet logistics company, 2Com, a marketing logistics firm; construction lender Built Technologies; and consumer packaged goods such as Books-A-Million.
About Pilgrim Consulting
Founded in 1999 by tech entrepreneurs, Pilgrim develops smart software solutions. From custom to rapid application development, the Nashville-based firm applies a proven discovery and user experience process, deploying the right skills and resources, delivering on time and budget. More than 100 employees focus on disciplined software development for its 40+ clients. https://pilgrimconsulting.com/