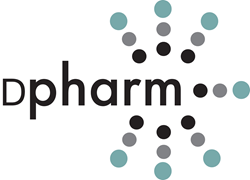 "DPharm has grown to offer the widest range of new ideas and how to bootstrap them to advance next generation clinical research," says Valerie Bowling.
New York, NY (PRWEB) August 07, 2017
The Conference Forum has announced the program line-up for the 7th annual DPharm: Disruptive Innovations to Advance Clinical Trials event, which will take place on September 7-8, 2017 in Boston, MA.
Co-chairs Andreas Koester, MD, PhD, VP, Innovation, R&D Operations, Janssen, Craig Lipset, MBA, Head of Clinical Innovation, Pfizer, Inc and Bray Patrick-Lake, MFS, Director of Stakeholder Engagement, Duke Clinical Research Institute, together host over 70 speakers who challenge conventional thinking and inspire new ideas in clinical trials for 21st century drug development.
"Since developing the first industry forum six years ago on how to think radically differently about how to perform clinical research, DPharm has grown to offer the widest range of new ideas and how to bootstrap them to advance next generation clinical research," says Valerie Bowling, conference director.
Part I of this year's event focuses on "Patients, Innovation and Disruption" and kicks off with Patient Keynote Speaker Jessica Melore, who shares her harrowing, but inspirational story which reminds the R&D industry why we are disrupting innovation. R&D executives from Bayer, Pfizer and Allergan discuss what they want to disrupt, while Eli Lilly and Pfizer talk about bootstraping innovation. A presentation on ADAPTABLE, a new system to do clinical trials, shows how patients are actively engaged in the design, conduct, oversight and dissemination of the study. And speakers from Merck and Novartis aim to bust the myth of not being able to select the right sites for the right trials.
Part II deals with "New Ideas and Progress" that are being led by some surprising parties. Patient Disrupters: The Ultimate Partner showcases how patients and providers are working together to drive research, with speakers from OpenAPS, Mayo Clinic and Life-Saving Therapies Network. A case study on Turbo Tax for clinical trials is presented by goBalto and Allergan. Two tracks are available to hear from either companies with a progress report on the innovation they previously presented at DPharm, or companies presenting their new idea for the first time. The ever-popular DPharm Idol returns, with a select group of innovators presenting a disruptive service or technology to judges from Allergan, Bayer US, Biogen Idec, Janssen, Merck, Novartis Pfizer and Way to Wellville.
Day two opens with event co-chairs announcing the winner of DPharm Idol 2017, before Part III: The Next Generation of Ideas. Blockchain's ability to speed up the drug development process and change the business model of clinical development is presented in Pfizer's pioneering work in delivering prototype applications. Two simultaneous sessions follow on aligning incentives to share clinical data or wireless remote monitoring as the next frontier for patients. In the DPharm Today Show, co-chair Craig Lipset interviews guest speakers on innovative projects covering how to focus on the goal, not the role; how the banking world is giving customers secure access to their data; and the Alexa challenge, voice and other emerging technologies for clinical trials. Presentations by Janssen and Be the Partner respectively cover how to engage patients by giving them their data, and building a strategic community of patients. A choice of three tracks provides options to hear about digital therapeutics, the digital patient journey or new innovations from old science and artificial intelligence.
Part IV brings together a series of brief, impactful sessions from all stakeholders, which starts with the progress on Eli Lilly's Hero's Journey Project. The value of investing in digital biomarkers is presented by speakers from Eli Lilly and The Michael J. Fox Foundation. A panel discussion on how to turn opportunity into reality brings together key industry voices to talk about insights learned from CTTI's Mobile Clinical Trials Program. In an update on the strategic priorities of TransCelerate, speakers from Janssen, Pfizer and Allergan discuss select ongoing and recently initiated projects. Finally, the Data Donation App myth is busted before the conference concludes.
On September 6th, DPharm is also providing pre-conference choices to include a full day program on Mobile in Clinical Trials and an evening workshop on Trial Innovation Co-Design Workshop: Help Create Solutions to Assist Clinical Research Participants led by Barry Crist and Dave Crumbacher of Eli Lilly.
See full event details for DPharm US 2017.
About the Conference Forum
The Conference Forum is a research firm that develops specialized events for professionals in the life science and healthcare industries. The company currently offers conferences for R&D leaders, clinical development professionals, biotech executives, VCs, drug delivery specialists, patient advocates and non-profit/government healthcare groups. The Conference Forum's mission is to create the best content, facilitate the exchange ideas and provide quality networking tolhelp move therapeutics to patients faster. Learn more about The Conference Forum.