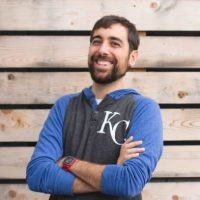 "This is a step toward solidifying Kansas City as a premiere startup community, and support from entrepreneurs like Mike Wrenn is essential in making that a reality," said Adam Arredondo
Kansas City, Kansas (PRWEB) August 08, 2017
With a five-year $1 million donation from Affinity Worldwide leaders Mike Wrenn and Becky Cole, the Center for Entrepreneurial Ecosystem Development (CEED) is merging with the Kansas City Startup Foundation. The increased capacity and funding will allow the combined organization to expand its current programming — including Startland News, Kansas City Startup Village, Village Square Coworking Studio, MECA Challenge, 1Week KC and Startup Crawl KC — while exploring new programs to fill other community needs.
"This is a huge step toward solidifying Kansas City as a premiere startup community, and support from successful entrepreneurs like Mike Wrenn is essential in making that a reality," said Executive Director of the Kansas City Startup Foundation Adam Arredondo.
"Kansas City has produced many remarkable startup community stories over the last five years and this adds to the list. We can't express enough our gratitude for Mike and Becky's dedication to the community. The impact of this gift will be felt in Kansas City for years to come."
Having grown out of the grassroots efforts of the Kansas City Startup Village — a community of startups in the first neighborhood to receive Google Fiber — the Kansas City Startup Foundation now consists of six full-time employees and more than a $500,000 annual budget.
The Kansas City Startup Foundation is a 501c(3) nonprofit that accesses the passion, ingenuity and collaborative spirit of the Kansas City startup community through education, storytelling and connections to empower individuals to solve the challenges of today. The foundation's vision is an inclusive and engaged Kansas City that employs entrepreneurial thinking to solve problems.
More information about the Kansas City Startup Foundation can be found at kcstartupfoundation.org.