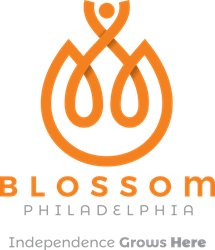 "We recognize the geographical and financial barriers some parents of children with special needs face, so we created a scholarship to overcome those barriers" said Michele Toy, Blossom Philadelphia's VP of Development
(PRWEB) August 08, 2017
iCan Shine is a non-profit that teaches children with disabilities to ride a conventional two-wheel bicycle through it's iCan Bike program. This five-day camp, requiring riders to attend only one 75 minute session per day, is taking place August 7-11 in Doylestown.
iCan Shine is a non-profit that collaborates with local organizations to host camps in their communities. Blossom Philadelphia, formerly United Cerebral Palsy of Philadelphia, saw an amazing opportunity to offer this camp to children in the Philadelphia area and created a scholarship package for five lucky kids.
Blossom Philadelphia's scholarship includes admission to the camp, transportation to and from the camp, a new bike and a new helmet. "We recognize the geographical and financial barriers some parents of children with special needs face, so we created a scholarship to overcome those barriers. By providing the tools and transportation necessary for the training, we know the children will be there for each session and take those skills home for lifelong enjoyment" said Michele Toy, Blossom Philadelphia's VP of Development.
iCan Shine uses adapted equipment, trained professionals and volunteers. With 75 minutes of instruction over five days, over 80% of riders learn to ride a conventional bicycle independently by the end of camp.
About Blossom Philadelphia:
In 1946, six parents from Philadelphia came together to make a better life for their children, born with cerebral palsy. These parents believed their children deserved more out of life and together, they set out to change the lives of people with disabilities. Today, Blossom Philadelphia, formerly United Cerebral Palsy of Philadelphia, provides support to people with a variety of physical, developmental, hearing visual and speech impairments including cerebral palsy, autism, traumatic brain injury, Down Syndrome, spinal cord injuries, intellectual disabilities, or any physical condition that severely limits an individual's independent functioning.