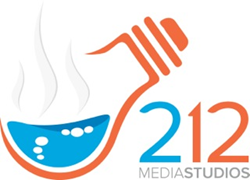 Our customized marketing strategies are the best path to a customer-trusted brand
Warsaw, Indiana (PRWEB) August 09, 2017
As a full-service marketing agency, 212 Media Studios is equipped to help the agriculture industry reach its ideal customers with the right message. Their effective, cutting-edge inbound marketing strategies are available to agriculture companies across the nation.
"As a Midwest company, we realize how crucial the agriculture industry is," said David Phelps, chief marketing officer at 212 Media Studios. "The agriculture industry is the heartbeat of our economy and feeds our nation. We're ready to serve the men and women who steadily serve us."
212 Media Studios specializes in multi-level, creative marketing using inbound principles. Unlike traditional (outbound) marketing, these tactics attract people to an organization or product through high-quality content that aligns with their interests. "Based on years of experience and success," said Phelps, "we're confident that we have created unified, modern marketing strategies for agriculture companies."
Using fully customized marketing strategies, 212 Media Studios can provide agriculture companies with many useful tools that enable them to better reach their desired customers. Using tactics like blogs, social media, email campaigns, search engine optimization, and digital ad placements, 212 creates a complete, integrated marketing strategy. Through audience engagement and brand-building, each resource is used to drive sales.
"Our customized marketing strategies are the best path to a customer-trusted brand," said Dustin Hickle, director of marketing strategy at 212 Media Studios. "We're able to provide companies with the best solutions for all their marketing needs. From rebranding to advertisement placement, web design to social media marketing, 212 Media Studios will ensure agriculture businesses stand out in their industry."
One success story occurred in the Indiana corn belt. Hoosier-based Headsight Harvesting Solutions asked 212 Media Studios to create a video showing the capabilities of their innovative, problem-solving harvesting solutions. "We quickly realized how much potential Headsight's products had," said Phelps, "so we partnered with them to tell the full story."
Using inbound marketing methods, as well as industry-leading video services, 212 Media Studios enabled Headsight to increase sales revenue by establishing them as a recognizable, trusted brand. 212 Media Studios paired these changes with an updated, modern trade show booth and strategic advertisement placement. "We're excited to continue serving the agriculture community with all of our marketing services," Phelps added.
A free e-book detailing the capabilities of an inbound marketing program is available here. To learn more about 212 Media Studios, visit http://www.212mediastudios.com or call 574-269-0720