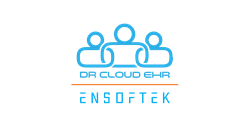 Implementation of the Golden Thread® Quality Management system by the Q&C improvement officers at behavioral health facilities resulted in significant reduction in documentation errors and successful external audits" said Ramana Reddy, President and CEO
Beaverton, OR (PRWEB) (PRWEB) August 09, 2017
EnSoftek, Inc., with a mission to develop the industry leading, integrated and efficient electronic health record (EHR) platform that synchronizes and enables an integrated system of care, announced that the Golden Thread® name identified with the company's Golden Thread™ Quality Management System is now a registered trademark in the United States (US).
On July 25th, 2017, The United States Patent and Trademark Office (USPTO) accepted the trademark and issued EnSoftek a registration certificate (Reg. No. 5,249,896) for the name "Golden Thread®". This is a significant event as it protects our rights to this name which is an asset to our "meaningful use stage 2 2014 Edition" certified comprehensive Electronic Health Records (EHR) platform DrCloudEHR™.
The Golden Thread® Quality Management System is an EnSoftek proprietary audit and compliance module built into the DrCloudEHR™ platform. It enables behavioral health organizations nationwide enforce regulatory requirements around the completion of documentation in support of care and services delivered by payers and government agencies.
"The Golden Thread® is designed to empower clinical staff using DrCloudEHR™ to document their notes with pertinent information on quality and regulatory requirements required for documentation. It comprises of a robust Rules Engine, the Forms Completion Criteria Module, and a swift Notifications component which work together to support caregivers document their notes easily without any added burden," said Ramesh Nagul, VP Engineering, EnSoftek.
"Implementation of the Golden Thread® Quality Management system by the quality and compliance improvement officers at behavioral health facilities in their DrCloudEHR™ system resulted in significant reduction in documentation errors and successful external audits", said Ramana Reddy, President and CEO, EnSoftek, Inc. "We are very excited to be at the forefront of system-wide transition of care delivery and to have Golden Thread® registered trademark to insure regulatory audit compliance".
About DrCloudEHR™ and EnSoftek, Inc.
DrCloudEHR™, is a "meaningful use stage 2 2014 Edition" certified comprehensive premier Electronic Health Records system, that enables integrated system of care (Primary Care and Behavioral Health) with modules and solutions focused to the Health and Human services community. Special attention has been given to allow organizations the ability to easily document and then assess patient outcomes based upon objective data.
DrCloudEHR™ provides powerful features like: rich practice management, patient management, multi-disciplinary treatment planning, revenue cycle management, disconnected module, Tele-Health, mobile devices and enabling collaboration and Health Information Exchange support.
EnSoftek, Inc. is an "Enterprise Solutions and Professional Support Services" company that provides diversified services to both public and private sector enterprises, including Information Technology, Research and Development (R&D), Cloud Computing Solutions, Healthcare Solutions, and Document/Records Management Solutions and services.