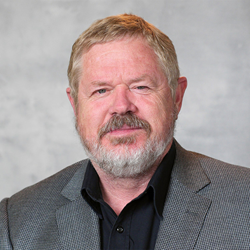 Portland, OR (PRWEB) August 08, 2017
The Center for Talent Innovation (CTI), a NYC-based think tank focused on global strategies related to race, gender, orientation and culture, released a study last month called Easing Racial Tensions at Work. The report concluded that when employees of color feel they cannot talk about race relations at work, the company can suffer. (1)(2)
A total of 3,570 college-educated professionals (374 black, 2,258 white, 393 Asian, 395 Hispanic) were surveyed on their experiences with racial discrimination, being allowed or prohibited to discuss race at work, and how this affected them professionally and personally. Seventy-eight percent of black employees, 52% of Asian employees, and 50% of Hispanic employees stated they had experienced discrimination and/or fear for themselves or their families outside of work, compared to 28% of white employees. Percentages were high of those who felt isolated or alienated when race was off-limits. Black employees who felt censored in the workplace were three times more likely to plan to leave and 13 times more likely to feel disengaged. (3)
In June, as part of a pledge to support diversity & inclusion, more than 150 CEOs, including those from American Express, IBM and Wal-Mart, agreed to encourage employees to more freely discuss race in the office.
"Working with thousands of senior leaders and managers for 20 years, we consistently find that employees will not engage on these topics unless encouraged to do so by top management within their companies. The responsibility uniformly falls upon those in charge," says Bill Proudman, CEO of diversity & inclusion consultancy White Men As Full Diversity Partners (WMFDP).
In his early work Proudman came to realize that white men were not engaging in diversity discussions, leaving the work to people of color and white women. Based on his experiences in post-Apartheid South Africa, co-founder, author and speaker Michael Welp played a key role in shaping what would become firm's innovative approach and mission: focusing first on white male leaders when launching diversity programs. The result was a leadership development firm that created the innovative approach that impacts culture change in an organization.
WMFDP's list of clients is a roster of Fortune 500 companies that includes MassMutual, Dell, Alaska Airlines, Eastman Chemical, and Intel. (4) The firm's innovative process involves engaging the "dominant group," i.e., white male leadership, to foster change and equality across lines of diversity.
"Many companies, both large and small, have a policy of not openly discussing racial or other discriminatory issues. While the impulse is to make the workplace 'all business,' it fails to acknowledge the fact that ANY issue in society will inevitably make its way into the workplace, whether one wants it to or not," Proudman said.
The study also reported that a majority of black, Hispanic and Asian employees stated it was important for companies to make public statements concerning societal racial issues, compared to less than half of white employees. CTI concludes that a primary challenge is to convince white employees that conversations are necessary within an employee resource group (ERG) or discussions with managers.
While simply pledging to do better is an important step, a lack of structure could hinder the best of intentions. "The question is one of structure," Proudman said. "How do we create a structured yet inviting environment to deal with issues of diversity—one that simultaneously benefits morale, teamwork, innovation and productivity? The answer is never cookie-cutter and always involves hard work."
About White Men As Full Diversity Partners (WMFDP):
White Men As Full Diversity Partners (WMFDP) is a diversity and leadership development firm founded in 1996 by Bill Proudman, Michael Welp, Ph.D., and JoAnn Morris in Portland, Oregon. WMFDP takes an innovative approach towards eradicating bias and discrimination in the workplace. Its client list includes Alaska Airlines, Dell, Lockheed Martin, Northwestern Mutual, Chevron Drilling & Completions, The Nature Conservancy, Mass Mutual, and others. The majority of C-level executives are white and male, and they are frequently omitted from a vital role in diversity and equality. Proudman and Welp observed that these critical subjects were not being taken to the doorstep of these leaders—all to the detriment of struggling minorities and the economy. With a background that includes extensive field work in post-Apartheid South Africa in the early 1990s, Proudman and Welp have dedicated the last two decades to educating and engaging leaders of any race, color, gender or orientation. Welp is the author of the book, Four Days to Change. With an insightful foreword by Proudman, the book chronicles the journey from rural South Africa to the boardrooms of America—all to lay the groundwork of a global paradigm shift.
1. Innovation, Center for Talent. "Silence on Societal Racial Tensions Carries Costs for Businesses, According to Study." PR Newswire: News Distribution, Targeting and Monitoring, 8 June 2017.
2. Center for Talent Innovation, http://www.talentinnovation.org/.
3. Holman, Jordyn. "Talking About Race at Work Might Not Be the Worst Idea After All."Bloomberg.com, Bloomberg, 23 June 2017
4. wmfdp.com/clients/.