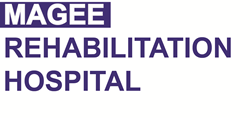 Philadelphia, PA (PRWEB) August 08, 2017
Magee Rehabilitation Hospital has been recognized as a Best Hospital for 2017-18 in Rehabilitation by U.S. News & World Report. Magee is nationally ranked #13 in Rehabilitation this year.
For the 2017-18 rankings, U.S. News evaluated more than 4,500 medical centers nationwide in 25 specialties, procedures and conditions. In the 16 specialty areas, 152 hospitals were ranked in at least one specialty. In rankings by state and metro area, U.S. News recognized hospitals as high performing across multiple areas of care.
"Every day, Magee Rehabilitation Hospital works to deliver the very best in outcomes, safety, and experience to the patients we have the privilege to serve," President and CEO Dr. Jack Carroll says. "It is an honor to have this commitment to excellence recognized in this way."
The annual Best Hospitals rankings, now in their 28th year, are part of U.S. News' patient portal, designed to help patients make informed decisions about where to receive care for life-threatening conditions or for common elective procedures.
The U.S. News methodologies include risk-adjusted survival and readmission rates, volume, patient experience, patient safety, quality of nursing care and other care-related indicators. Best Hospitals was produced by U.S. News with RTI International, a leading research organization based in Research Triangle Park, N.C.
Magee Rehabilitation Hospital, a founding member of the Christopher & Dana Reeve Foundation's NeuroRecovery Network, is the Philadelphia region's original provider of physical and cognitive rehabilitation. The not-for-profit hospital provides nationally-recognized lifetime rehabilitation and wellness programs for individuals with spinal cord injury, brain injury, stroke, orthopedic joint replacement, amputation, pain management, and work injury. Since 1978, Magee has partnered with Thomas Jefferson University Hospital to form The Regional Spinal Cord Injury Center of the Delaware Valley, one of only 14 federally designated model systems of care in the country.
# # #