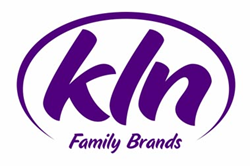 PERHAM, MN (PRWEB) August 07, 2017
A record 364 golfers raised over $40,000 for worthy causes at the 33rd Annual Tuffy Nelson Golf Classic at Perham Lakeside Golf Course on Friday, July 28th in Perham, MN. The tournament announced today it has now generated over $1 million for local and regional non-profit organizations since its inception in 1985.
The tournament, one of the largest in the area, began to honor Tuffy Nelson, founder of Tuffy's Pet Foods and a well-known Perham entrepreneur and philanthropist. Tuffy was battling cancer at the time and proceeds from the inaugural tournament benefited the American Cancer Society. Beneficiaries from the 2017 tourney are the Pinky Swear Foundation, Bolder Options, The Roger Maris Cancer Center and the ALS Association.
"Our family is humbled by the tremendous support for a tournament that honors my grandfather," said KLN Family Brands President Charlie Nelson. "As a man who loved golf, loved Perham and loved people, Tuffy would be thrilled to know that the tourney has benefited so many worthy causes."
The tournament included morning and afternoon flights over 27 holes. It was highlighted by a record-setting round of 63 by Kate Smith. Smith, a Detroit Lakes-native and a sophomore at the University of Nebraska, is Minnesota's only five-time individual golf champion. Just two days prior, Smith won the Minnesota women's golf amateur championship.
About KLN Family Brands
A third generation family owned company, KLN Family Brands is located in Perham, MN and is comprised of Tuffy's Pet Food and Kenny's Candy & Confections. Tuffy's was the first KLN manufacturing facility introduced by the Nelson Family and has been proudly producing premium pet food since 1964 under brands such as NutriSource, Pure Vita, and Natural Planet. In 1987 KLN branched out into the world of sweets and Kenny's Candy & Confections was born. Kenny's is the candy factory responsible for great brands like Wiley Wallaby, Sweet Chaos, and other Candies and Confections. For more information on KLN and its brands, please visit http://www.klnfamilybrands.com.