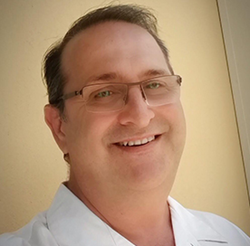 Inlanta Mortgage Regional Vice President Brian Jensen said, "We are excited to have Marty as part of the Inlanta Team. His years of experience make him an excellent addition to the company and we look forward to his help in achieving our growth plans."
Pewaukee, WI (PRWEB) August 08, 2017
Originally from New Hampshire, Marty Remillard served as part of the 1983 Multi-National Peace Keeping Force in Beirut, Lebanon while in the United States Marine Corps. When he returned home, he worked as an award-winning building contractor for over 15 years. As a builder, he searched for funding resources for his clients, which eventually led to attaining his mortgage broker's license as well as his securities and insurance licenses.
After relocating to Florida in 2001, Marty attained his real estate license to go along with his mortgage license and soon found himself in the RE/MAX Hall of Fame. Now with over 20 years' experience in the mortgage industry and a background in investment Real Estate, insurance and securities licensing, Marty has shifted his focus solely to mortgage loan origination. He was owner of a mortgage brokerage prior to moving his team over to Inlanta Mortgage.
Marty is a long-time member of the Florida Association of Mortgage Professionals (FAMP), having served as Chapter President and on FAMP's Executive Committee. He also received the FAMP's 2015 Broker of the Year award. He continues to work as a Director of FAMP's Foundation/Education to help improve the growth, professionalism, and education to the licensees in Florida. His discipline and dedication to his clients and fellow veterans is second to none.
Inlanta Mortgage Regional Vice President Brian Jensen said, "We are excited to have Marty as part of the Inlanta Team. His years of experience make him an excellent addition to the company and we look forward to his help in achieving our growth plans."
The new Sarasota South branch is located at 8075 S. Beneva Road, Suite #6, Sarasota, FL 34238. Marty Remillard can be reached at 941-921-1110 or martyremillard(at)inlanta(dot)com. In addition to Marty Remillard, Katrina Gorman and Don Farris join the team as Loan Officers, Nick Remillard and Kristy Hollis as Processors, and Kayla Patterson as Loan Officer Assistant.
About Inlanta Mortgage
Headquartered in Pewaukee, WI, Inlanta Mortgage was established in 1993. The company has grown to over 40 branches in 20 states and over 250 employees. Inlanta Mortgage's mission is to be the home financing partner that you trust to serve your family, friends, and community. Their team of dedicated mortgage professionals is committed to delivering an exceptional experience using honest and ethical lending practices.
Inlanta Mortgage was named a Milwaukee Journal Sentinel Top Workplace in 2014, 2015, and 2016. Inlanta has been consistently recognized as one of the "50 Best Mortgage Companies to Work For" by Mortgage Executive Magazine and one of the country's "Top Mortgage Employers" by National Mortgage Professional.
Inlanta Mortgage continually seeks branch managers and loan officers who want to grow their business. To learn about growth opportunities, please contact David Williams (Colorado and Texas) at davidwilliams(at)inlanta(dot)com or 303-947-1960; Brian Jensen (Midwest) at brianjensen(at)inlanta(dot)com or 630-927-0380; or Kevin Laffey (Kansas, Missouri, and Iowa) at kevinlaffey(at)inlanta(dot)com or 913-645-4647. To learn about opportunities in other locations, visit http://www.inlantapartners.com, call 262-439-4260, or email partners(at)inlanta(dot)com.
Inlanta Mortgage, Inc. NMLS #1016. Marty Remillard, NMLS #343653. Katrina Gorman, NMLS #1588953. Don Farris, NMLS #383260.