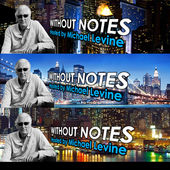 (PRWEB) August 07, 2017
"Without Notes", compared by critics as a Charlie Rose type interview show for the web, began its third season with famed political consultant, attorney and author Susan Estrich (http://weblaw.usc.edu/faculty/?id=211) on August 1st.
A celebrated feminist legal scholar, Ms. Estrich was the first female president of The Harvard Law Review. Working for Michael S. Dukakis in 1988, she was the first woman to manage a presidential campaign. And in 1991 she coined the term "nuts and sluts" to describe the campaign Clarence Thomas supporters waged to discredit Anita Hill.
Created and hosted by media expert and author Michael Levine, "Without Notes" features revealing one-on-one interviews with prominent guests and in three-part episodes.
"I am humbled to have the privilege to interview one of the most influential political and legal minds of the last four decades" said Levine.
Susan Estrich says, "It was great speaking with Michael about a number of issues viewers will find both topical and exciting."
"Without Notes" began in 2014 and has since grown a considerable and influential audience on YouTube. Some of the past guests of "Without Notes" have included Associated Press writer Linda Deutsch, Doctor M. Zudhi Jasser, world-famous dominatrix Isabella Sinclair and many more.
In March of this year, "Without Notes – The Podcast" was born, and serves as a separate weekly half-hour podcast, as a result of the show's success.
To see full episodes of Without Notes, visit the show's YouTube page - https://www.youtube.com/channel/UC-guv1FiM6dgFQiD9uDF33w
To see the 3rd season premiere, check out the following link - https://www.youtube.com/watch?v=tlBBRnSATa8