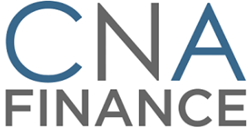 Coral Springs, FL (PRWEB) August 09, 2017
CNA Finance Chief Research Analyst, Kenny Soulstring, today announced that the stock market news outlet had initiated coverage on Protea Biosciences and sees significant upside potential based on recent collaborative agreements with Massachusetts General Hospital as well as from the innovative and demand driven diagnostic tools that Protea offers. Soulstring notes that the Massachusetts General Hospital collaboration strengthens the relationships already in place with Agilent, Yale Medical, and Memorial Sloan Kettering Cancer Center.
According to Soulstring, Protea Biosciences is in a prime position to benefit from providing services to the multi-billion dollar oncology sector. Advantages in the Protea technology offer market leading speed of results, the ability to provide a comprehensive data set to support targeted therapy, and the utilization of both 2D and 3D imaging that can provide specialists with an in-depth look inside of a cell cluster's molecular structure. Protea's LAESI DP-1000 may be a further contributor to future success for Protea. The LAESI instrument identifies metabolites, lipids, peptides, and other biomolecules to generate and analyze tissue samples at the rate of one per 7 second. Further, Protea's proprietary technology works to identify the "molecular fingerprint" of the living or preserved cells, and more importantly to the patient or specialist, separates 1000's of different molecules to be defined in a single analysis.
In addition to those attributes listed above, Protea's technology provides drug manufacturers critical insight into how a drug is performing at a molecular level, potentially saving valued time and money for a clients development processes. In addition to providing molecular information and cell interaction data, Protea technology also indicates whether or not a certain drug or therapy is altering the molecular structure of targeted cells. This information is key to drug developers and allows them to understand precisely how their drug is functioning at a molecular level during each stage of development or treatment.
"Protea Biosciences is a potentially best-in-class molecular diagnostic and mapping company," stated Kenny Soulstring. He went on to state that, "Protea at these price levels may be the biotech gift of the year, especially when taking into account the recent collaborations and interest in the company's technology."
Protea Biosciences continues to target the pre-clinical demand for drug services and research that is estimated to be an $11 billion global market. Of that amount, approximately $1.5 billion is spent on understanding and analyzing molecular information related to a particular drugs development, which is Protea's strength. The company is further well positioned to target the growth in the immunotherapy sector, which represents an opportunity to take a portion of the current $62 billion market.
Despite the fully-diluted share count of roughly 387 million shares, Soulstring believes that the company can scale into a significantly higher market cap based on the potential for Protea to be proven a best-in-class option to the oncology sector. At current price levels, Soulstring believes that the stock is grossly undervalued and expects the company can gain traction once updated information about its molecular identification and innovative technology platform is proven vital to the oncology sector.
To view Kenny Soulstring's complete analysis of Protea Biosciences, click here.