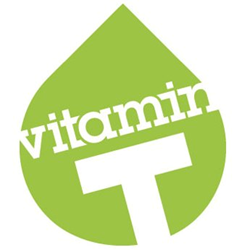 Los Angeles, CA (PRWEB) August 08, 2017
Vitamin T and Aquent are in celebration mode. August marks the 4-year anniversary of Aquent Gymnasium, a free online platform that provides online courses to digital, creative, and communications professionals all over the world. Beginning with a single course in the summer of 2013, Gymnasium has grown to offer more than 20 courses and issued more than 6,000 earned certificates to digital creative professionals.
As world leaders in creative and marketing staffing, Aquent and Vitamin understand the need for real-world skills essential to the digital industry. According to Aquent Gymnasium Academic Director Jeremy Osborn, "We launched Gymnasium with a simple mission: to deliver the highest-quality, and most practical, skills-based training to our students and to connect successful learners with work opportunities."
Aquent Gymnasium Program Director Andrew Miller added, "Our curriculum is shaped by industry data. Coursework is created with client input; and projects and assignments are designed to teach real-world skills."
Change plays a perpetual role in the field of digital technology. As digital professionals grow in their careers, they quickly become aware that they lack training and experience in newly-developed skill sets. As Miller asserted, "The constantly evolving technical landscape continues to expose new skill gaps, simultaneously providing new challenges and new opportunities for our students. Our task is to prepare our audience to take advantage of those opportunities." The fundamental goal of Gymnasium is to help creative professionals advance their careers.
Because Gymnasium was launched by and maintained by Aquent, students have access to specialized placement services through both Aquent and Vitamin T for meaningful work opportunities around the globe. Vitamin T president, Susie Hall adds, "One of our guiding principles is continual learning, and in today's rapidly evolving digital landscape, adaptability and ongoing education are critical skills for our talent."
Even though Gymnasium has continually expanded its offerings and improved its technology, it is still committed to offering its online courses free of charge. The only cost to students is the time and effort required to earn each course's certificate of successful completion.
A few of Gymnasium's current courses include:
● Coding for Designers
● Responsive Web Design
● Creating a WordPress Theme
● UX Fundamentals
● Writing for Web and Mobile
Digital pros and creatives can visit the Gymnasium website to see full courses as well as shorter, one hour courses.
On any given day, Gymnasium streams more than 30 hours of instructional video. It has provided instruction to more than 80,000 students and helped fill nearly 3,000 professional positions.
Students benefit from these courses in a multitude of ways. Not only are they able to build their skills, but many of the projects they complete for their coursework will constitute "valuable portfolio content," according to Andrew Miller.
Gymnasium has registered students from more than 168 countries, and includes everyone from industry veterans to newcomers to the digital field. For more information, visit the Gymnasium website, or contact Vitamin T.
About Vitamin T
Vitamin T is the talent agency for digital creatives. We personally meet each of our candidates face-to-face and conduct hands-on assessments and full portfolio reviews to ensure our talents' skills are best in class. We provide subsidized medical, dental, and vision benefits, as well as a 401(k) plan—not to mention free online training through Aquent Gymnasium. And because we're local, you'll always have highly qualified candidates as fast as humanly possible. To learn more, please visit: https://vitamintalent.com.
Contact Details:
Tim Donnelly, Media Contact
Phone: 323.475.7372
Email: tdonnelly(at)vitamintalent(dot)com
Address:
Vitamin T
5670 Wilshire Blvd #1000
Los Angeles, CA 90036
Web: https://vitamintalent.com
Source: Vitamin T
###