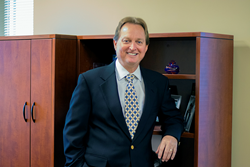 (PRWEB) August 09, 2017
Boston Barricade Company announced today the appointment of Robert "Randy" Cook as Chief Financial Officer.
Mr. Cook joins Boston Barricade Company from Industrial Container Services, Inc. where he served for the past two years as Director of Special Projects, primarily responsible for pre and post close activities related to acquisitions of competitor companies and process improvement of various accounting functions. Along with his significant acquisition experience, he brings to the table experience as a corporate controller and CFO. Mr. Cook holds a B.S. Degree from Florida State University, and is a Florida Licensed CPA.
Robert Putnam, Founder and President of Boston Barricade Company commented "Randy is a seasoned financial executive with a strong background in multi-state, multi-facility companies. We believe he is particularly well-equipped to work with our executive committee to help us continue our systematic growth as well as gross margin improvement." Having a background in both public and private accounting, finance, and operations of several companies in various industries, Cook has earned a reputation as a strong 'hands-on' organizational leader.
Established in 1990, Boston Barricade Company is the nation's leading provider of modular construction enclosures and graphic installation services. Boston Barricade Company meets the needs of today's demanding retailers, contractors, and mall developers. With 19 locations nationwide, it services all major markets. More information about Boston Barricade is available at the company's newly refreshed website: http://www.bostonbarricade.com