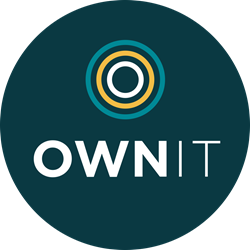 Salt Lake City, UT (PRWEB) August 08, 2017
Carpet One Floor & Home store owners and managers are gathering in Salt Lake City for their annual Summer Convention to gain access to insightful business information, network with other store owners and review new products and programs being offered.
The Convention's theme – Own It – challenges attendees to take a look at their business and find ways that they can offer the best experience to customers – Online, In Store, and In Home. To support this challenge, Carpet One Floor & Home will kick off their convention with a focused education day that includes dedicated tracks for Online, In Store, and In Home. Each track will help members Own It in an area where they feel they need improvement.
The Carpet One Floor & Home team has gathered experts from every aspect including representatives from big digital names like Google, Hulu, and Pandora. From in-home selling techniques to SEO and social media strategies; and ways to make the in-store experience unique, Education Day has a wide variety of classes to suit the needs of attendees.
When General Session begins on Wednesday, members will be immersed in the customer journey through the eyes of a customer, Karen, during general session presentations.
"Karen represents a typical customer," says Eric Demaree, President of Carpet One Floor & Home. "We want to help our members see their business from the customer's perspective. It's through this perspective that they can clearly see where they can make improvements to provide the experience that their customers are looking for."
In addition to presentations and strategies presented by the internal executive team, Carpet One Floor & Home has recruited the help of Scott McKain to motivate members to focus on the way that they serve their customers. Scott McKain is an internationally known authority who helps organizations create distinction in every phase of business and teaches how to deliver an "Ultimate Customer Experience®."
"McKain has served as a keynote presenter for Carpet One Floor & Home before and was well received by our membership," says Demaree. "We're excited to bring him back for more in-depth, workshop sessions."
In addition to a full agenda of presenters, Carpet One Floor & Home will provide ample networking opportunities through dedicated meetings with Regional Network Groups (RNGs), and social activities. Members will also have the opportunity to share best practices for "Owning It" on a large "Own It" wall. The ideas will be displayed throughout the Convention and will be compiled and shared post-convention as well.
"We believe our members are the best out there when it comes to providing a great customer experience," says Demaree. "But, all our members can find ways that the can own the customer journey just a little bit more to stay ahead of their competition. Our hope is that each member walks away with at least a couple action items to put into place when they return to their store."
About Carpet One Floor & Home
Carpet One Floor & Home is North America's leading floor covering retailer, with 1,000 independently owned and operated locations in the United States, Canada, Australia, and New Zealand. Carpet One Floor & Home stores are known for a broad selection of carpet, wood, laminate, ceramic, vinyl, and area rugs, including exclusive brands like Bigelow and Lees. They offer a unique customer experience with the exclusive SelectAFloor merchandising system that simplifies the shopping experience and The Beautiful Guarantee®, which guarantees that the customer will be 100% happy with their floor. Carpet One Floor & Home is also the home of the exclusive Healthier Living® Flooring Installation system.