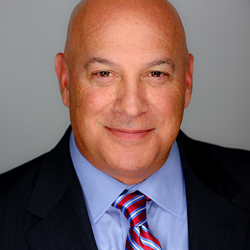 Experiential marketing has taken on a whole new meaning with the influx of digital, but physical experiences are still serving as the lynchpin for integrated marketing campaigns
Orlando, Florida (PRWEB) August 10, 2017
DesignShop, a leading experiential agency headquartered in Orlando, FL, announced today the appointment of Gary Levitt as President. The leadership transition comes at a strategic time for the full-service company as it looks to engage clients from a variety of new sectors and expand into new regions.
Levitt joins DesignShop from his own consultancy where he worked with clients in the Atlanta metro area. He has spent over 25 years in the experiential and event marketing industry and has knowledge in all aspects of the business including design, engineering, sales, production, field services and finance. He previously held leadership positions at GES and MC2.
"I'm excited to leverage my energy, competitive spirit and experience to position the company for rapid and sustainable growth in the coming years," said Levitt. "I have no doubt that DesignShop has the potential to be a world-class organization sought after by the leading marketers in the industry."
"Experiential marketing has taken on a whole new meaning with the influx of digital, but physical experiences are still serving as the lynchpin for integrated marketing campaigns," said Chris Antonello, DesignShop's Executive Chairman. "Gary's expertise is not easily replicable, and our entire Board was thoroughly impressed by his ideas to expand our business. I believe his leadership capabilities will enhance our organization ten-fold."
DesignShop specializes in trade show exhibits, custom fabrication, exhibit rentals, graphics and on-site services support for conventions and special events, retail displays, museums and themed environments. The agency currently works with brands including Grey Goose Vodka, Bacardi, The Home Depot, Mitsubishi, Morgan Stanley, Citibank and Royal Caribbean Cruises.