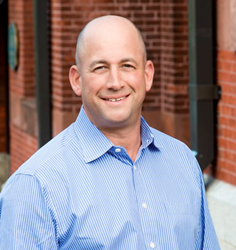 In a world where people are bombarded with thousands of messages across platforms on a daily basis, it's critical to get your organization's voice heard
Baltimore, MD (PRWEB) August 08, 2017
Abel Communications today announced that President and Founder Greg Abel will take part in an opening panel discussion and host a breakout session as part of JPRO Day, hosted by the Darrell D. Friedman Institute for Professional Development at the Weinberg Center (DFI), a program of The Associated. The event will be held at Baltimore Hebrew Congregation on Thursday, August 10, 2017 with 200 Jewish Communal Professionals in attendance.
 
The event, 'Navigating the Now: What do you stand for?', will feature a panel discussion exploring messaging and social media, moderated by educator and former Baltimore Jewish Times editor Neil Rubin. Greg will take part on this panel along with Rabbi Larry Ziffer and collaborative communication expert Elaine Rosenblum, who will open the conference with a keynote on the power of word choice. 
 
Later in the day, Abel will lead a breakout session entitled Presenting Your Organization's Mission and Values in One Clear and Concise Message. In this session, Abel will focus on how brands and organizations can identify their core messages and find ways to share them in an authentic and consistent way. 
 
"In a world where people are bombarded with thousands of messages across platforms on a daily basis, it's critical to get your organization's voice heard," Greg said. "I'm excited and honored to be presenting at the DFI JPRO Day to talk about the power and future of communication." 
 
The panel and breakout session will be a part of a full day of programming. The panel will be held from 9:00 a.m. to 10:00 a.m. with breakout sessions and discussions among Jewish organizational professionals to follow.
About Abel Communications
Abel Communications is a results-driven public relations firm specializing in campaigns to support clients in professional services, health and wellness, and non-profits. We offer a range of services including comprehensive communications planning, media relations, photo and video, social media and strategic content development. Abel Communications' clients include UnitedHealthcare, BrightFarms, STX, MRIS, 1st Mariner, Force 3, and CohnReznick. For more information, visit http://www.abelcommunications.com