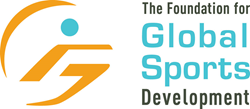 "These Athletes in Excellence Award winners are truly leaders in every sense of the word." said GSD Executive Board member, David Ulich.
Los Angeles, CA (PRWEB) August 08, 2017
The Foundation for Global Sports Development (GSD) announced today the names of the 10 athletes chosen to receive the 2017 Athletes in Excellence Award. This award honors competing and retired athletes who have been champions not just in sports, but also in their communities by selflessly giving back through mentorship and outreach activities.
"We are pleased to recognize this outstanding group of athletes. Our hope is for their stories to inspire youth and adults to also find ways to give back to their communities," said GSD Executive Board Member, Dr. Steven Ungerleider.
"These Athletes in Excellence Award winners are truly leaders in every sense of the word," added GSD Executive Board member, David Ulich. "They have devoted incredible amounts of energy and time towards using sport as a catalyst for positive change."
GSD is committed to continuously supporting programs and initiatives that celebrate the athletes who do so much to inspire youth from around the world. For further details on the 2017 award recipients, please visit GSD's website at http://www.globalsportsdevelopment.org.
2017 Athletes in Excellence Award Recipients
Mo'ath Alkhawaldeh (Marathon Runner) Focuses on using sport for peace building in the Middle East and North Africa. Mo'ath is an Ambassador for the Beirut Marathon Association. Nominated by Andrew Kastor and May El Khalil.
Bailey Bram (Ice Hockey) Athlete mentor for many groups, including Classroom Champions, Girls Hockey Calgary, Martha Billes Girls in Sport, Boys and Girls Club, and the Sheldon Kennedy Child Advocacy Center. Nominated by Classroom Champions.
Dr. Anjali Forber-Pratt (Track and Downhill Skiing Paralympian) Member of multiple leadership groups, including the U.S. Paralympics Track and Field Advisory Council, Team for Tomorrow, Disability Policy Action Working Group, and more. Nominated by Katy Sullivan.
Ron Freeman (Track Olympian) Founded the International Medalist Association, which uses sport as a way to enhance life skills for youth internationally, with a focus in Guinea. Nominated by U.S. Olympians and Paralympians Association.
Akeem Haynes (Track Olympian) Athlete mentor for Classroom Champions and working to create an initiative that will provide shoes for children in need. Nominated by Sam Effah.
Haley Hunter Smith (Mountain Biking) Mentors with Fast and Female and Cam's Kids Foundation. She focuses on teaching youth about mental wellness, particularly in regards to anxiety and eating disorders. Nominated by Tavis Smith.
Hannah Macdougall (Cycling and Skiing Paralympian) Ambassador for Access for All Abilities, Just BU, Start Foundation, and Board Member of La Trobe Sport Management. Nominated by Bernadette Sierkowski.
Markeith Price (Track and Field Paralympian) Runs the ICYou Foundation, created scholarships for the U.S. Association of Blind Athletes, volunteers with Camp Abilities and Foundation for Fighting Blindness. Nominated by Lex Gillette.
Winter Vinecki (Aerial Skiing) Started the non-profit Team Winter, to raise money for research and awareness of prostate cancer. Focuses on teaching youth to "grit it out" and persevere. Nominated by Emily Cook.
Hannah Windell Lockwood (Rugby) Volunteers as a rugby coach for young women, helped start the first all-girls tackle program in San Diego, and mentors young girls through San Diego Girls Rugby! Nominated by Dallen Stanford.
About Global Sports Development
Working closely with international sports federations, generous donors and committed athletes, The Foundation for Global Sports Development promotes sportsmanship, education, fair play and ethics among the world's youth. The Foundation gives special emphasis to groups and communities that are most in need or most underserved by current programs, including women, minorities and youth in areas where the risk of delinquency is particularly high. Visit http://www.globalsportsdevelopment.org to learn more.