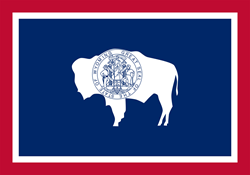 The remoteness of the Lodge and our secluded ambience transport guests worlds away from the day to day.
Dubois, Wyoming (PRWEB) August 09, 2017
It's good to live in Wyoming, for countless reasons. And Wyomingites can take advantage of their local status again this year with a special "Locals Love" two-night stay during the late summer season at the exclusive and all-inclusive Brooks Lake Lodge & Spa, tucked deep in the Shoshone National Forest near Jackson Hole and Yellowstone National Park.
To give locals a chance to unwind in the woods of Wyoming and rejuvenate after a busy summer, the Lodge will offer couples two nights' lodging including breakfast and dinner at a discounted rate of $744 – and this year the Lodge is extending the deal making it available Aug. 24 – Sept. 13, 2017.
Additionally, Wyomingites taking advantage of the special getaway can enjoy a 50-minute massage at the on-site Rocky Mountain Spa at a discounted rate of $100. And the spa's 11-by-17-foot hot tub is open to guests looking to take a soothing soak while overlooking magnificent Pinnacle Mountain views.
A variety of spectacular outdoor activities are also available to local guests a la carte so they can choose favorites without paying for services they may not use. Popular activities available at the Lodge and led by experienced guides include a two-hour horseback ride for $65 per person; a two-hour fishing trip for $45 per person; and a morning or afternoon hike for $25 per person.
"We hope that locals can pack a bag, take a drive and join us during the terrific late summer season. The remoteness of the Lodge and our secluded ambience transport guests worlds away from the day to day, helping them disconnect from busy lives and reconnect with each other and nature," says General Manager Adam Long.
Late summer season at Brooks Lake Lodge & Spa was recently captured beautifully in an article that named the Lodge a "hidden gem" in a recent issue of Western Art & Architecture. With the "Locals Love" deal, Wyoming guests can create their own stories of exploring the wild landscape, relaxing comfortably in luxurious accommodations and feasting on gourmet meals.
Brooks Lake Lodge & Spa, a nearly 100-year-old historic guest ranch near Dubois, Wyoming, is surrounded by evergreen forests, mountain peaks, abundant wildlife and alpine Brooks Lake in Shoshone National Forest. Named a 2017 Western Landmark by Western Art & Architecture, the exclusive, all-inclusive Wyoming Rocky Mountain resort offers five-star service, luxury accommodations and gourmet dining and has also been honored as a U.S. Rocky Mountain Stunning Inn & Lodge by Vacation Idea, a Top 10 Luxury Wildlife Lodge by Money Inc. and a Travel + Leisure Great American Lodge. Brooks Lake Lodge's all-inclusive rates include lodging, meals, activities and spa access. For more information visit http://www.brookslake.com or call 866.213.4022.
Media Contact: Amy Stark, Word PR + Marketing, amy(at)wordprmarketing(dot)com, 307.734.5335