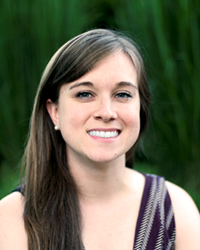 I am excited to come to a firm that is so forward thinking, grasping the value of virtual professional staff and giving me the opportunity to work from anywhere. I can pursue my career, help people and be apart of this dynamic team"
TUCSON, A.Z. (PRWEB) August 10, 2017
GMLCPA, Pllc a virtual nationally known CPA firm from Tucson AZ would like to welcome Rebecca Saylor, CPA to our firm as a Senior Staff Accountant.
Rebecca graduated from Kansas State University with a B.A. in Psychology in May of 2010. After working as a Outreach Case Advocate she quickly realized that social work, while rewarding was also emotionally exhausting. Returning to college she was able to tackle her next career: accounting.
In December of 2013, Rebecca completed her Masters in Accounting from the University of Texas and passed the CPA exam in December 2015.
While going to school, Rebecca worked and gained experience in the field of accounting and taxation. She worked with business owners, set up accounting systems and managed their accounts payables and receivables. In 2014, she was promoted to Senior Accountant and became well versed in complex tax laws around business entities.
Mrs. Saylor commented that she "is excited to come to a firm that is so forward thinking, grasping the value of virtual professional staff and giving me the opportunity to work from anywhere. I can pursue my career, help people and be part of this dynamic team."
Gabrielle commented that, "we are excited to bring a professional into our firm with so much technical experience. We know Rebecca is going to be an excellent addition to our firm to service our valued clients and impact their everyday lives."
About GMLCPA, Pllc Firm
Owners, Gabrielle Luoma, CPA, CGMA and Larisa Cooper, CPA have fully embraced the policy of hiring U.S. based virtual professional staff and believe that this is the path to stay relevant and competitive in the profession.
We service clients all over the U.S. with various value-priced accounting and tax services including what would be traditionally held in house. As accountants and owners of a small business, we understand the problems that owners face every day and generally work to improve and impact a client's business in a positive way. Please go to http://www.gmlcpa.com to see the types of services that may resonate with you.