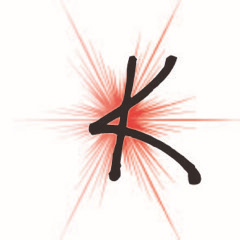 "For years, we've been the leader in non-surgical treatment for facial aesthetics in the Chicago area. Being able to offer such a wide, new array of surgical options to our patients is really exciting. - Stan Kovak, MD
Oakbrook Terrace, IL (PRWEB) August 09, 2017
Kovak Dermatology & Laser Institute is proud to announce the addition of Facial Plastic Surgeon Benjamin Caughlin, MD, FACS to its prestigious team. With the appointment of Dr. Caughlin, Kovak Dermatology & Laser Institute expands its extensive aesthetic offerings to include surgical procedures. Patients in the Chicago-land area can now experience total facial rejuvenation in a trusted, one-stop setting with the most advanced equipment and care.
Dr. Caughlin brings a wealth of experience and a new avenue to cosmetic medicine for Kovak Dermatology & Laser Institute. Known for his safe procedures and shorter recovery times, Dr. Caughlin performs most procedures under local anesthesia empowering less downtime and patient risk. Under his direction, the practice will now offer eye lifts, brow lifts face lifts, neck lifts, facial contouring, fat grafting, sculpting, narrowing, as well as fat transfer, scar revision, otoplasty and rhinoplasty in addition to its robust non-surgical solutions.
"We're very excited to have Dr. Ben Caughlin join our practice," says Stanley Kovak, MD. "For years, we've been the leader in non-surgical treatment for facial aesthetics in the Chicago area. Being able to offer such a wide, new array of surgical options to our patients is really exciting. We pride ourselves on quality care and treatment and we bring that same care and quality onto the surgical side with Dr. Caughlin."
Dr. Caughlin completed his residency at the University of Illinois at Chicago and a fellowship in facial plastic and reconstructive surgery to gain specialized training in at the University of California in Orange County. Dr. Caughlin is also on staff at John H. Stroger Jr. Hospital of Cook County to treat facial trauma, burn scars and teach surgical techniques to both the University of Illinois and Northwestern Surgical Residents. He is also on staff at the Jessie Brown VA of Chicago, where he is helping to develop surgical treatment options for the transgender population.
Dr. Caughlin is licensed in both Illinois and California and is board-certified by the American Board of Otolaryngology Head and Neck Surgery.
Kovak Dermatology & Laser Institute has locations in Oakbrook Terrace and Rockford, IL. Call (630) 758-0470 to set up a consultation or contact us here.
Kovak Dermatology & Laser Institute is the Chicago region's premier cosmetic medical practice, offering an extensive range of both surgical and non-surgical cosmetic procedures. Whether you are seeking body sculpting options, wrinkle reduction, tattoo or hair removal, call Kovak Dermatology & Laser Institute today to schedule an appointment. http://www.DrKovakLaser.com