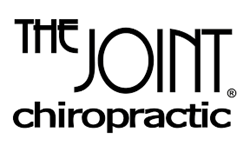 We have seen life-changing results and urge people in pain to try spinal manipulation...
Scottsdale, Arizona (PRWEB) August 09, 2017
Today's drug addict is not necessarily a bum living under a bridge with a needle in his arm. The modern drug addict is more likely your next-door neighbor with back pain, who pops pills known as opioids for relief and is now addicted.
To combat the growing opioid crisis, the American College of Physicians just released new guidelines recommending non-drug treatments such as spinal manipulation for back pain. The new study says drugs should be a last resort for back pain because of the risks of addiction.
That's why doctors at The Joint Chiropractic®, a national chain of chiropractic clinics, have launched a new initiative called "Before Pills, Try The Joint!" It's a crusade to get more families to dump the pills and instead try spinal adjustments at chiropractic clinics like The Joint.
"Doctors are too quick to prescribe highly addictive painkillers to patients suffering with back pain and this has been a major contributing factor to the opioid crisis in America today," says Dr. Steve Knauf, Director of Chiropractic and Compliance at The Joint. "We have seen life-changing results and urge people in pain to try spinal manipulation with a chiropractor before turning to pills or surgery."
The licensed chiropractors at The Joint will perform a full exam to educate each patient on what living well with a healthy spine means for them. Since their recommendation will vary from person to person, The Joint offers multiple plans that are both affordable and convenient without the hassles of insurance billing, co-pays, deductibles, or declined reimbursements.
Consider this:

Overdoses in the U.S. kill 52,000 people a year, almost half overdose on opioids (a class of drugs that work on nerve cells in the brain and the nervous system).
Cheap, illegal heroin is one opioid. The other opioids are legally prescribed painkillers — often for back pain — like OxyContin®, Vicodin® or Percocet®. (American Society of Addiction Medicine)
Fifty percent of all working Americans have back pain. Nearly half of all Americans (47 percent) suffer from headaches associated with neck and jaw pain. For 45 million, the headaches are constant and debilitating. That's why many turn to addictive, opioid painkillers for relief. (American Chiropractic Association)
About The Joint Corp. (NASDAQ: JYNT) – Based in Scottsdale, Arizona, The Joint is reinventing the delivery of chiropractic by making quality care convenient and affordable for patients seeking pain relief and prevention. A no-appointment policy and convenient hours and locations make care more accessible, and affordable visitation plans and packages eliminate the need for insurance. With nearly 400 clinics nationwide and more than 4 million patient visits annually, The Joint is an emerging growth company and key leader in the chiropractic profession. For more information, visit http://www.thejoint.com, or follow the brand on Twitter,Facebook, You Tube and LinkedIn.