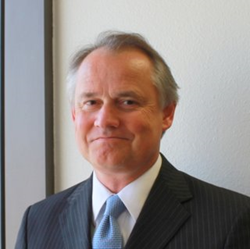 Back to basics: measuring denial management success
Temple, Texas (PRWEB) August 10, 2017
Mr. Avery will present "Denials Management: From the Basics to Success," on August 17, 2017. The presentation will cover a range of topics, including understanding the basics of denial management, denial Key Performance Indicators (KPIs), information used to understand KPIs and best practices for providers.
Using data and lessons from healthcare providers across the United States, Mr. Avery will share common KPIs used to manage their denial programs and will answer the following questions: How are KPIs collected and how are they used? How do they look at average recovery and denial rates? How are they moving the dial on these denial numbers? Participants will be encouraged to share their experiences.  
"I'm looking forward to speaking at this conference," said Mr. Avery. "It's an honor to be a part of the Florida Sunshine Chapter's strong commitment to educational excellence."
The Florida Sunshine Chapter, a healthcare finance organization that supports the national American Association of Healthcare Administrative Management, provides networking and education opportunities through conferences, webinars, scholarships and several levels of professional certification.
Seth Avery has over 25 years of experience as a healthcare executive, serving as auditor, consultant, Administrator and Chief Financial Officer (CFO). Mr. Avery has served as the CFO for a major teaching hospital in Texas and as the Executive Director of a leading New Jersey Medical School. He has worked at government, for-profit, and not-for-profit health care providers, as well as at a Big 6 organization.
Mr. Avery has been certified by the American Academy of Professional Coders (AAPC) as a Certified Professional Coder (CPC) and is a past member of the National Advisory Board for the AAPC. He has a B.S. from Campbell University, an M.A. in Economics from the University of New Mexico and a Juris Doctor from Texas A&M University. Seth is also a 14-year veteran of the U.S. Military, serving both as a member of 5th Special Forces Group and as a Medical Service Corps officer.
He is a frequent speaker at Healthcare Financial Management Association conferences and presents webinars providing education on various healthcare finance topics.
AppRev is a privately held Healthcare Business Intelligence company based in Temple, Texas, providing services and technology to more than 80 hospitals throughout the United States and Bermuda. AppRev delivers results through services and technology that allow hospitals and clinics to improve revenue cycle performance. The company's solutions are provided via web delivered Service Supported Software™ and include Charge Accuracy, Charge Review, Denials Intelligence, Pricing Analytics, CDM and DSH services. All AppRev solutions employ ongoing measurement of revenue cycle improvements and can be tailored to meet customer-specific requirements.