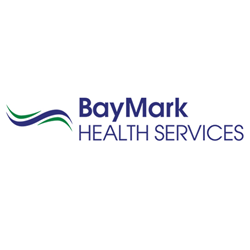 In the midst of this opiate epidemic, our mission is to bring hope to the communities we serve
Lewisville, TX (PRWEB) August 09, 2017
AppleGate Recovery, a division of BayMark Health Services, announced the opening of their second outpatient facility in Texas for the treatment of opioid use disorder. This marks the sixth AppleGate clinic across Arkansas, Louisiana and Texas. In addition to the AppleGate treatment Clinics, BayMark offers Opioid Treatment Programs using methadone or buprenorphine in 7 Texas locations under the MedMark Treatment Centers brand, as well as Outpatient Detoxification Services through The Coleman Institute.
AppleGate Recovery provides medication-assisted treatment through the use of buprenorphine and buprenorphine compounds, also known by the brand names Suboxone® Zubsolv®, and Bunavail®. In addition to medication services, the new clinic provides individual and group counseling, as well as lab and case management services. AppleGate is focused on bringing confidential, compassionate and collaborative care to those suffering with the disease of addiction.
"In the midst of this opiate epidemic, our mission is to bring hope to the communities we serve," states Kathryn Thomas, President of AppleGate Recovery. "We believe addiction is a disease, and work daily to reduce stigma and give patients a safe, comfortable and affordable place to access the treatment services they need."
Dr. Philip Isherwood, Medical Director of AppleGate Recovery adds, "Addiction is a disease that can affect anyone at any time. By integrating medication-assisted treatment with supportive services, we offer our patients a real opportunity for a productive, fulfilling life."
AppleGate Recovery Lewisville is located at 560 W. Main Street, Suite 203, Lewisville, TX 75057.
For more information, visit: http://www.AppleGateRecovery.com
About BayMark Health Services:
BayMark Health Services, headquartered in Lewisville, Texas, provides medication-assisted treatment in 73 locations across 20 states, treating over 25,000 patients daily in their recovery from opioid use disorder. Our outpatient programs deliver medically supervised treatment, in a variety of modalities and settings, to meet the diverse needs of our patients who struggle with the use of prescription pain medication or other opiates. The BayMark continuum of patient- focused services includes highly structured opioid treatment programs utilizing methadone or buprenorphine and office-based buprenorphine programs, both of which involve counseling as part of an individualized treatment plan; as well as, ambulatory detoxification services with naltrexone therapy and personalized after care support. For further information, please visit http://www.BayMark.com