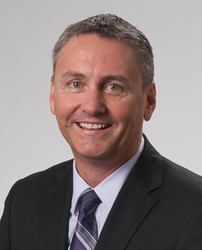 Denver, CO (PRWEB) August 09, 2017
Oildex, the operator of the largest business network in the oil and gas industry, today announced it has named Craig Charlton as its new Chief Executive Officer and President. Current CEO Richard Slack will transition to a role on the company's Board of Directors, where he will provide advisory support to Craig and the management team, as well as work on other strategic initiatives. These changes become effective September 1, 2017.
Charlton joined Oildex earlier this year, bringing over 20 years' experience leading companies both at the division general manager and the CEO level. Charlton began his career as a consultant with Grant Thornton in Australia, where he built a practice focused on Epicor ERP. Epicor subsequently purchased that business and Charlton joined Epicor as Vice President – Australia & New Zealand before eventually progressing to running the entire Asia Pacific region. Most recently he was CEO of Abila, a provider of accounting and management software for associates and non-profits.
"We are excited to have Craig assume the role of CEO for Oildex", said Richard Slack. "He is a strong believer that having a great culture provides the foundation for a great team, which allows for an exceptional customer experience. Oildex employees, customers, investors and partners will all win with this kind of leadership."
Charlton will be hosting two upcoming complimentary Oildex Community Conferences next month in Banff September 11-12 and in Austin September 27-29. "I am looking forward to meeting the hundreds of Oildex customers attending our upcoming events and sharing with them the many customer experience innovations we are planning in our ePayables, Field Ticket, Procurement, Digital Data Exchange and Owner Relations product lines," said Charlton.