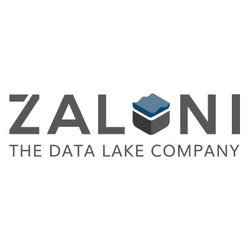 Zaloni's success comes from our years of experience with big data and designing solutions that take a practical, holistic approach to solving real-world data challenges across the enterprise. - Ben Sharma, Zaloni's Co-Founder and CEO
Durham, NC (PRWEB) August 09, 2017
Zaloni today announced it was named to the Constellation ShortList™ for Data Lake Management in Q3 2017, which highlights the top five solutions in this space. The category includes solutions for data management, data lineage, metadata management and governance in the data lake. Data lake management is critical for organizations that want to transform their business by successfully leveraging big data – which continues to rapidly grow in size and type – for data analytics. The companies included on the Constellation ShortList provide the key functionality and requirements for early adopters pursuing digital transformation initiatives.
Zaloni has proven success making big data work in the enterprise, modernizing data architectures and streamlining digital transformations at some of the world's leading companies. The company takes an enterprise-level approach to architecting, implementing and operationalizing the data lake, eliminating data silos and providing visibility into data across the organization. Zaloni's big data platform aligns data stakeholders, balancing governance and self-service to improve collaboration and incorporate data into everyday business practices.
"We're happy to see Zaloni on the Constellation ShortList again, as it recognizes that our big data platform and expertise continue to help organizations successfully modernize their data architectures and get business results from big data," said Ben Sharma, Zaloni's co-founder and CEO. "Zaloni's success comes from our years of experience with big data and designing solutions that take a practical, holistic approach to solving real-world data challenges across the enterprise."
"The right timing, teams and technology are the three Ts for crafting digital business models to achieve digital transformation success," said R "Ray" Wang, chairman and founder at Constellation Research. "Each Constellation ShortList, researched and curated by our analysts, guides early adopters in identifying the right technologies to build successful and competitive programs."
Constellation advises leaders and teams on leveraging disruptive technologies to achieve business model transformation. Products and services named to the Constellation ShortList meet the threshold criteria for this category as determined by Constellation Research through client inquiries, partner conversations, customer references, vendor selection projects, market share and internal research. The Constellation ShortList is frequently updated as market conditions change.
For more information, see the Q3 Constellation ShortList for Data Lake Management:
https://www.constellationr.com/research/constellation-shortlist-data-lake-management-0
About Zaloni
Zaloni enables digital transformation at forward-thinking organizations by harnessing the power of big data for real-time insights. Zaloni simplifies big data, implementing modern data architectures and operationalizing the data lake and sources beyond Hadoop to incorporate data into everyday business practices. Our scalable, distribution-agnostic platform provides total control throughout the data pipeline from ingestion to analytics, with comprehensive data management, governance and self-service data preparation capabilities for IT and business users. A pioneer in big data for more than a decade, Zaloni's expertise is deep, spans multiple industries, and has proven invaluable to customers at many of the world's leading companies. To learn more, visit http://www.zaloni.com.
Disclaimer
Constellation Research does not endorse any solution or service named in its research.
About Constellation Research
Constellation Research is an award-winning, Silicon Valley-based strategic advisory and futurist research firm. Constellation's analysts serve as innovation advisors for leaders and Global 2000 organizations navigating the challenges of business-model disruption and transformation. Unlike legacy analyst firms, Constellation works closely with solution providers, partners, and its Constellation Executive Network of innovative buy-side leaders, C-suite executives and board of directors to lead the way in disrupting technology and research coverage areas. The goal – deliver to clients what they need to achieve valuable business results.
For more information about Constellation Research, visit http://www.ConstellationR.com.
Global Press Contacts:
Aubrey Coggins
Constellation Research
Email: Press(at)Constellationr(dot)com
Courtney Sato
Constellation Research
Email: Press(at)Constellationr(dot)com
Annie Bishop
Zaloni
Email: abishop(at)zaloni(dot)com