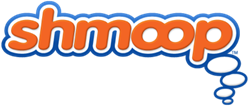 There was a direct correlation to how much the students used Shmoop and their scores on the actual AP exam.
Mountain View, California (PRWEB) August 22, 2017
Schools are strapped for cash, which means they can't all offer the AP® courses that students want to take. Enter: Shmoop (https://www.shmoop.com). A digital publisher known for its award-winning test prep and certified online courses, Shmoop is now offering 13 College Board-authorized AP courses, which means students can have the schedule strength they need come college application season.
Once a school has added Shmoop's courses to their AP course ledger, students can work through the material at their own pace or within a blended classroom; all teach needs to do is grade the interactive assignments. The courses, which include everything from AP Computer Science A to AP Human Geography, are rigorous, engaging, and easy to use. Plus, they include Shmoop's AP test prep, so that once the course is complete, students can stay within Shmoop as they study for the big test.
As for results, Shmoop's AP materials have demonstrated success time and time again. In Jefferson Township, NJ, students using Shmoop achieved an 82% pass rate and 36% increase in tests taken. AP French teacher Karen Kozlowski noted, "There was a direct correlation to how much the students used Shmoop and their scores on the actual AP exam." Pretty clear cut.
Individual users can subscribe to Shmoop and access all of Shmoop's AP courses—along with hundreds of other resources—for $24.68/month, while schools and districts can receive bulk discounts by contacting sales@shmoop.com.
About Shmoop
Shmoop offers hundreds of thousands of pages of original content. Their Online Courses, Test Prep, Teaching Guides, Learning Guides, and interactive Study Tools are written by teachers and experts and balance a teen-friendly, approachable style with academically rigorous concepts. Shmoop sees 15 million unique visitors a month across desktop and mobile. The company has won numerous awards from EdTech Digest, Tech & Learning, and the Association of Educational Publishers. Launched in 2008, Shmoop makes the magic happen from a labradoodle-patrolled office in Mountain View, California.
College Board and AP are registered trademarks of the College Board, which was not involved in the production of, and does not endorse, this product.