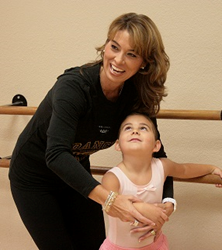 San Jose, CA (PRWEB) August 10, 2017
Dance Academy USA in Cupertino, California has made a number of leadership changes as they begin their 2017-18 season; http://www.danceacademyusa.com/.
Ms. Jane will be adding to her responsibilities as Dance Academy USA's, Program Director. Ms. Jane was the Managing Director of American Spirit Association which held three to five day dance camps at colleges all over the United States; she was also the Artistic Director of School House Sports which was the largest dance studio outreach program in Northern California at one time and offered dance classes to pre-schools, public schools, and private schools. She is also the Former Director of the NBA Warrior Dance Team and former Creator and Director of Arena Football's, San Jose SaberKittens. In 2013, Ms. Jane was awarded America's Dance Educator of the Year by Co. Dance. In 2014, she won the most prestigious dance teacher award in the United States of America when Dance Teacher Magazine awarded Ms. Jane the 2014 Dance Teacher Award in the Private Studio/Conservatory Category.
Ms. Terronique will transition from Jazz Director to Lyrical/Contemporary Director. While obtaining her Bachelor's degree at Georgia Southern University, Ms. Terronique was a member of the nationally ranked Southern Explosion Dance Team from 2006-2008. She also cheered on the championship winning competition squad from 2008-2010 and served as the Director of Dance at Spirit & Truth Worship Center. While at GSU, she choreographed Dreamgirls, For Colored Girls, The Lion King, and many more plays under the direction of Mr. Mical Whitaker. After graduating college, she interned at Gotta Dance Atlanta, and was able to study and work with many of Atlanta's best including CiCi Kelly, Kimmie Gipson, Allyne Gartrell, Mitchell Kelly, and many more.
Ms. Kiersten will become the new Jazz Director, in addition to her current role as, Production Company Executive Director. Ms. Kiersten joined Dance Academy USA in 2000 and is a veteran member of the staff. Her television credits include Beverly Hills 90210, In Living Color, and a Fox T.V. Special. Ms. Kiersten's stage credits as the resident choreographer for Star-Brite Theater Group include Annie, Charlie and the Chocolate Factory, Bye-Bye Birdie, and The Little Mermaid. Ms. Kiersten has done industrials for 24 Hour Fitness, Body Motion, Active Wear, and Redken. She has performed and choreographed for the NBA Golden State Warrior Dance Team, as well as the NFL Pro Bowl and is an in-demand National dance competition judge.
Mr. Grant will become Dance Academy USA's new Hip Hop Director. Mr. Grant started his formal training at age 16 after auditioning and being selected for a dance team, Future Shock, San Jose. He has been training ever since, further developing his passion for hip hop, street style, and urban choreography. He has battled and competed on teams such as Gen Two, The Company, Versatile Styles, and currently competes for The Tribe. He has performed in San Diego, Los Angeles, Las Vegas, Sacramento, Irvine and all over the Bay Area. Mr. Grant has been teaching for four years and loves helping students cultivate a passion for learning and appreciation of dance.
Ms. Jessica will transition from Program Director to Tap Director, and, she will be adding to her responsibilities as the new, Apprentice Teacher Program Director. Ms. Jessica received her Bachelor of Arts from Pomona College (Claremont, CA) in American Studies with a focus on developmental psychology. After college, she moved to the SF Bay Area, and became a professional dance teacher and choreographer. She's continued to build her skills and teaching repertoire by taking classes with Gregg Russell, Denise Wall, Ryan Lohoff, Angela Carter, Anthony Morigerato, Melinda Sullivan, Chloe Arnold, Maud Arnold, Mike Minery, Bonnie Story, Judy Rice, Chebar Williams, Rhee Gold, and more. Ms. Jessica joined Dance Academy USA in 2007, where she has been a teacher, choreographer, coach and program leader.
About Dance Academy USA
Dance Academy USA is purported to be the largest dance school under one roof in the state of California and a five minute drive from Apple's new spaceship; the business has served the Silicon Valley dance community for 27 years, and according to its website, offers classes in tap, ballet, pointe, jazz, contemporary, lyrical, hip hop and breakdancing. Dance Academy USA was founded in 1990 by James R. and Jane R. Carter; the business has since expanded to seven classrooms and a staff of over 60; Jane Carter is a graduate of San Jose State University with a degree in Human Performance (Fitness) and a minor in Nutrition and Food Science; while in college she was selected by Dole Corporation to be the company's ambassador to promote dance, modeling, and aerobics in Japan.
To learn more about Dance Academy USA (DAU), please visit their website at DanceAcademyUSA.com. You can also contact DAU by phone at (408) 257-3211 or by email at officeteam(at)danceacademyusa(dot)com.