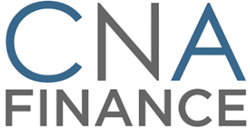 Coral Springs, FL (PRWEB) August 10, 2017
CNA Finance Chief Research Analyst, Kenny Soulstring, today announced that the stock market news outlet had initiated coverage on Next Group Holdings, Inc. and see's significant opportunity in the company's plans to target the rapidly growing and underserved consumer markets geared toward those that cannot engage in traditional banking services. According to industry estimates, approximately 103 million people do not get offered a comprehensive package of financial services, requiring a large subset of consumers to look to non-conforming and potentially predatory financial alternatives. Soulstring believes that if Next Group can integrate seamlessly into the "cash-to-card" market that they can benefit from an estimated $30 billion opportunity between the United States and Mexico alone.
"It's all about staying within the strategic vision," said Soulstring. "If Next Group Holdings, Inc. can perpetuate its strategy and remain laser focused on its primary objective and opportunity, the company may become a significant and profitable niche player".
To become successful, though, Soulstring believes that the company must execute upon its plan strategically and deliver on its mission to become a 24/7/365 virtual bank geared toward the nations underserved population. Next Group believes that its CUENTAS platform can simplify and facilitate transactions for a targeted population of users which may lead to an expansion of a robust market opportunity which is currently estimated to be a $30 billion market potential.
According to Kenny Soulstring,"With the company's launch of CUENTAS, Next Group may quickly position themselves to become a reliable niche player in a vast and relatively untapped market. Already serving the needs of consumers by offering discount and loyalty programs, CUENTAS is positioning itself to deliver accretive growth through a plan of targeted marketing and cooperative promotional efforts".
Noting the financials, Next Group, Inc. recently posted record earnings of .03 cents per fully diluted share during the first quarter of the fiscal year 2017. Soulstring believes that an opportunity exists for investors willing to take a position into a high risk, high reward investment. Although Next Group Holdings, Inc. trades at a micro-valued price level, the potential for the stock price to rise in conjunction with the continued execution of the CUENTAS roll-out may drive incremental share price growth during the next several quarters.
To read Kenny Soulstring's complete research report on Next Group Holdings, Inc., click here.