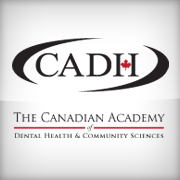 Ontario, Canada (PRWEB) August 10, 2017
The Canadian Academy of Dental Health & Community Sciences ('CADH'), a leading dental training college with its campus conveniently located in the heart of Mississauga, just minutes west from Toronto and easily accessible from Oakville, Hamilton, and beyond, was recently approved to offer the Restorative Dental Hygiene Diploma program. This means that Registered Dental Hygienists can upgrade their education and expand their career prospects. According to the Ontario Restorative Dental Hygienists Study Club, Restorative Dental Hygienists can earn up to $10-$30 more per hour than a traditional Dental Hygienist.
The approval is the result of a tremendous amount of work put in by several individuals including CADH employees and external advisors.
CADH will offer its first Restorative Dental Hygiene Diploma on September 25, 2017 at the College's Mississauga campus located at 1599 Hurontario St, Suite 105. Enrollment will be limited, so prospective students are urged to apply early. The diploma program takes place over the course of 21 weeks. The college offers up to five funding options, including OSAP (to those who qualify), Second Career, interest free payment plans, loans, etc.
CADH is a registered career college. The college has been providing post-secondary Dental training for close to 20 years and is the most established private Dental Hygiene training provider in Ontario.
For more information please visit: http://www.cadh.ca/