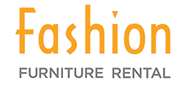 "Fashion is consistently committed to being an innovative leader in the rental furniture industry" - David Brackett, CEO
San Diego, CA (PRWEB) August 15, 2017
Fashion Furniture Rental, Inc. is leading the way in technology accessories for a more connected home. As part of its electronic accessories department, Fashion Furniture Rental customers can now add Amazon Echo for as low as $21 a month. The Amazon Echo, with digital personal assistant, Alexa, is now available to all Fashion Furniture Rental service locations in California.
"Fashion is consistently committed to being an innovative leader in the rental furniture industry," said David Brackett, CEO of Fashion Furniture. "The addition of Amazon's Echo is a logical next step in that quest, as we seek new ways to bring comfort and convenience to our customers. We are proud to be the first rental furniture company to take this leap!"
Fashion Furniture is the first furniture rental company to offer home automation products as part of its complete home rental packages. Fashion Furniture is dedicated to supplying the evolving market with technology and accessories that meet the need of an increasingly connected home. While highly curated rental furniture sets help keep people in transition for school or work, adding accessories like the Amazon Echo keeps Fashion Furniture at the forefront of furniture rental.
Amazon Echo from Fashion Furniture can be added to a complete home package when the customer is selecting the accessories to include before checkout. With the living room, dining room, and bedrooms set, Amazon Echo is the essential technology to make a transition home more than a temporary living space. Amazon Echo is now available to Fashion Furniture customers in Northern and Southern California including San Diego, Orange County, Los Angeles, San Francisco, and the surrounding Bay Area.
Fashion Furniture is a premier furniture rental company that specializes in complete home furnishing solutions and now with its Amazon Echo with Alexa offering, Fashion Furniture is the end-to-end home furnishing rental solution. Fashion Furniture makes it especially easy for people in transition for school, work, or just a busy lifestyle, have the comfort of home and innovative technology solutions without the upfront cost or commitment of buying.
Customers can count on fast delivery, competitive pricing, excellent customer service, top-of-the-line style from Fashion Furniture. With a comprehensive website and simple online check-out process, Fashion Furniture is designed to meet the needs of each and every customer.
For more on Amazon Echo and Alexa as part of Fashion Furniture's accessory offerings, and Fashion Furniture Rental Inc., visit https://www.fashionfurniture.com/rent-echo/.
About Fashion Furniture Rental, Inc.:
Fashion Furniture Rental and its affiliated company, Parker Rose Design, is a family owned company based in San Diego, California, operating throughout Southern and Northern California. Known for its flexibility and outstanding customer service, Fashion specializes in providing rental furniture for corporate housing companies, apartment dwellers and furniture staging companies. Additionally, Parker Rose Design provides expert staging to the real estate industry throughout California.