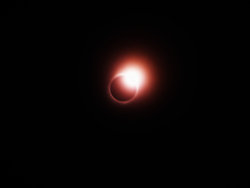 Cody, Wyoming (PRWEB) August 11, 2017
For the first time since 1918, a total solar eclipse makes its way across magnificent Wyoming skies on August 21. In order to prepare for this spectacular event, the Buffalo Bill Center of the West invites four NASA retirees to give an evening lecture and share their knowledge with those interested in this upcoming historic event.
This free lecture takes place Sunday, August 20, at 5 p.m. in the Center's Coe Auditorium, followed by a cocktail reception with a cash bar.
The first speaker, Dr. Harold Doiron, received his PhD in mechanical engineering from the University of Houston and made significant contributions to NASA's Apollo program. Doiron's previous work involved developing the lunar landing procedure, which is designed to support safe landing techniques. He was also a key player in developing landing procedure software for the Mars rover. In fact, he was recently invited to view its landing with the current NASA team.
In addition, Doiron, along with Leighton Steward—geologist, author, and retired energy industry executive—are cofounders of the organization, the Right Climate Stuff.
Also scheduled to speak is climatologist Thomas Wysmuller. He worked as a meteorologist for the Royal Dutch Weather Bureau in Amsterdam and was an intern for NASA. Additionally, he gives regular lectures at numerous universities, high schools, and public/private organizations throughout the world.
Also included in the lecture is mechanical engineer and retired aerospace engineer Jim Peacock. His past work involved spacecraft design and testing, as well as astronaut testing and operational mission support.
A special highlight of this evening event is the addition of John Creighton, astronaut, shuttle pilot, commander, and test pilot for NASA as well as Boeing Airplane Company. He was selected as a pilot and commander of three shuttle missions.
The evening concludes with a meet and greet session in the Hub—the Center's main lobby—where visitors can chat with these accomplished individuals.
For more information, please contact Gretchen Henrich, the Center's Director of Interpretive Education, at gretchenh(at)centerofthewest(dot)org or 307-578-4061.
For a full calendar of events taking place during the Center's year-long Centennial celebration, visit centerofthewest.org/calendar.
Since 1917, the award-winning Buffalo Bill Center of the West in Cody, Wyoming, has devoted itself to sharing the story of the authentic American West. The Center, an affiliate of the Smithsonian Institution, is currently operating its summer season, open daily 8 a.m. – 6 p.m. For additional information, visit centerofthewest.org or the Center's pages on Facebook and Google+.#100YearsMore