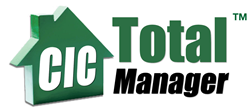 Fee management companies can generate a profit and loss report for an owner's entire property portfolio.
Lancaster, CA (PRWEB) August 10, 2017
Contemporary Information Corporation™ (CIC™), the nation's leading provider of resident and employment screening since 1986, has unveiled their automatic owner reports feature in their cloud-based property management software, CICTotal Manager™. Alongside their automated billing capabilities and maintenance request system, the U.S. based firm enables management companies to generate profit & loss reports and checks for each property's owner.
Fee management companies can generate a profit and loss report for an owner's entire property portfolio. Within seconds, CICTotal Manager™ users can view all the owners/clients, view each of their property's profit and loss statements, and choose to print one or all owners' profit and loss statements. The U.S. based software also has the capability to auto populate an owner's contact information onto an envelope and generate the revenue checks. Both of these can be printed individually or batch printed.
If a property owner wishes to see their profit or loss statements online, the report can be sent via email. Plus an owner-specific login account can be set up to allow the property owner to view more about their account, at their leisure. At the end of the year, IRS Form 1099s can be printed easily.
Alongside features like online rental payments, the subscription-based property management software provides additional capabilities like mass resident text messaging, budgeting, marketing analytics and more. The software's cloud-based platform makes it easy to access property information on the go, promising to boost each user's productivity and efficiency. With no setup fees and a 30-day trial, the company invites rental properties to try it out for themselves.
A CICTotal Manager™ subscription is only $1 per unit per month (200 unit minimum) and is integrated with Contemporary Information Corporation's (CIC™) award winning tenant screening at a discounted rate of $14.95 per applicant. The company is also offering a free 30-day trial with zero setup fees for a limited time.
Schedule a demo now by visiting http://www.cictotal.com or call 800-288-4757 opt. 2.